Puerto RICO Suit Accuses St. John's Abbey Monk of Sexual Abuse

St. Cloud Times
May 3, 2011

http://www.sctimes.com/article/20110503/NEWS01/105030025/1009/Puerto-Rico-suit-accuses-St-John-s-Abbey-monk-sexual-abuse-

[the lawsuit]

[timeline on Rev. Raymond Francisco Schulte]

[photo of Schulte]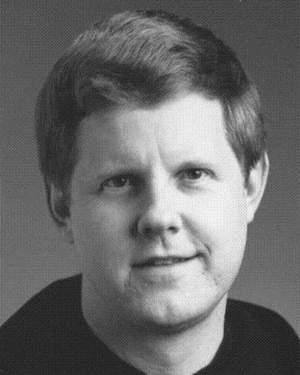 Rev. Francisco Schulte



SAN JUAN, Puerto Rico — A lawsuit filed Monday in a Puerto Rico court accuses a St. John's Abbey monk of sexually abusing a teenager in 1978 at a boarding school in Humacao.

The lawsuit accuses the Rev. Raymond Francisco Schulte of abusing the boy at the San Antonio Abad boarding school that was run by St. John's Abbey. Schulte was assigned as a monk, priest, teacher and principal at the school from 1977 to 1981.

The lawsuit accuses Schulte, who also was known as Father Ray or Father Francisco, of sexually abusing at least two other students at the school and of recruiting at least one boy to attend St. John's Prep School.

The lawsuit accuses Schulte of continuing the abuse at the Prep School when the student enrolled there and when Schulte returned there in 1981 to serve as Prep School chaplain.

Mike Ford, the attorney representing St. John's Abbey, said last week that the abbey would discuss resolution to the case even though the decades-old allegations might put the case outside the statute of limitations. The statute of limitations in civil cases is the time in which a victim must file a claim or be barred from doing so.

The complaint filed Monday against Schulte indicates that the victim didn't "have knowledge of the injuries relating to the sexual abuse" until June 2010. In May 2010, an investigator interviewed the man related to a case involving another possible Schulte victim. The man described what had happened to him with Schulte in an affidavit, and then "began to think about the sexual abuse by Fr. Schulte and the ways that these acts had injured him," according to the complaint.

"Plaintiff also, for the first time, was aware that Fr. Schulte had sexually abused more than he and his friend, while at (San Antonio Abad boarding school). This knowledge led the Plaintiff to believe that the Defendant St. John's may in some way be responsible for failing to supervise Fr. Schulte, for failing to protect Plaintiff from Fr. Schulte, and that St. John's may have defrauded the Plaintiff."