Six People Testify in Hearing for Toledo Priest Who Killed Nun

By David Yonke
Toledo Blade
May 20, 2011

http://www.toledoblade.com/Courts/2011/05/20/Father-Robinson-court-hearing.html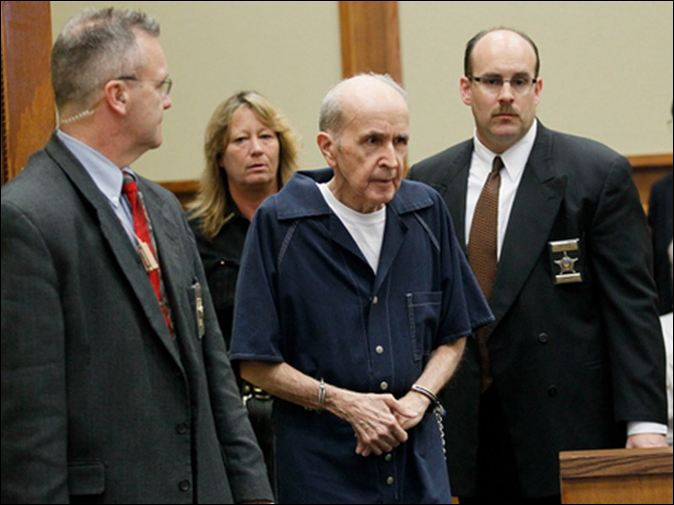 Father Gerald Robinson enters Lucas County Common Pleas Court on Friday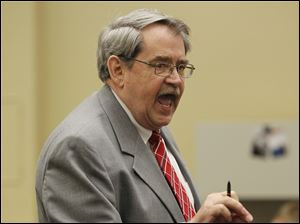 John Weglian of the prosecutor's office makes an opening statement



Toledo priest Gerald Robinson returned to Lucas County Common Pleas Court Friday morning for the first time since he was convicted five years ago in the 1980 murder of Sister Margaret Ann Pahl. The last time he was here, he wore a priestís clerical garb. This time he was in a blue jail jumpsuit, handcuffed and shackled.

The hearing, called by Judge Gene Zmuda to address several issues raised in the priestís amended petition for post-conviction relief, lasted 3? hours and included testimony by two of Robinsonís defense attorneys from 2006, two law-enforcement officials who investigated Sister Margaret Annís murder, and an elderly nun who had worked as a housekeeper for the Rev. Jerome Swiatecki, a Catholic priest who had served with Robinson as a chaplain at Mercy Hospital where the murder occurred.

A nursing student who was working at the hospital on the day of the murder also testified.

Attorneys for the 73-year-old Toledo Catholic priest argued that documents that were discovered in late 2009 contained evidence that could have helped his defense in 2006.

Prosecutors argued that there was nothing substantially new in the documents that Robinsonís attorneys did not already have before the trial.

The missing documents, up to 170 pages of police reports that had been misfiled when transferred to microfiche around 1995, included statements by six witnesses who said they saw a black male in the hospital around the time Sister Margaret Ann was murdered.

Defense attorney Rick Kerger said that evidence could have supported arguments that the nunís killer was Coral Eugene Watts, a confessed serial killer who was in Michigan in 1980 when Sister Margaret Ann was slain in Toledo.

Watts, who was a suspect in more than 25 slayings, mostly in Texas, and may have killed more than 80 women, died in a Michigan prison in 2007 of prostate cancer at age 53.

John Weglian, assistant Lucas County prosecutor, argued that Robinsonís attorneys had many other documents reporting a black male seen at the former Mercy Hospital on April 5, 1980, the day Sister Margaret Ann was choked nearly to death and then stabbed 31 times, and that the defense was aware of Watts before the trial and chose not to pursue that angle.

Alan Konop and John Thebes, who represented Robinson in 2006, both said the newly discovered documents might have been of assistance in building their case for Robinson.

The Ohio 6th District Court of Appeals and the Ohio Supreme Court rejected Robinson's appeals, and the U.S. Supreme Court decided not to hear his case. The amended petition for post-conviction relief is based on assertions that his constitutional rights were violated.

Judge Zmuda ordered attorneys to file motions summing up their case by June 17.

Robinson, who is barred from ministry but has not been laicized by the Vatican, is serving a 15-years-to-life sentence at Hocking Correctional Center in southern Ohio.