Former Greensboro Priest Admits Delaware Sexual Abuse

WXII
May 27, 2011

http://www.wxii12.com/news/28047744/detail.html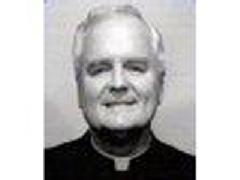 James O'Neill, pictured in 2002.



A Catholic priest who was relieved of his duties as pastor of a Greensboro church amid allegations of "inappropriate behavior" admitted in a deposition that he sexually abused a Delaware boy.

The admission by the former Rev. James O'Neill was outlined in a court ruling obtained by The Associated Press in a lawsuit between O'Neill's religious order and its insurance company.

O'Neill was a member of the Oblates of St. Francis de Sales and the former principal of Salesianum School in Wilmington, where he was accused of molesting Eric Eden over several years beginning in 1976.

Eden has settled lawsuits with Salesianum, the Oblates and the Diocese of Wilmington.

O'Neill was pastor of St. Paul The Apostle parish in Greensboro when he was removed from the pastorate in 2002 when the allegations surfaced.

He had been pastor there for 11 years.