St. Theresa's Names New Pastor to Replace Pastor Accused of Sexually Abusing Boys

By Donna Weaver
Asbury Park Press
May 27, 2011

http://www.pressofatlanticcity.com/news/press/ocean/st-theresa-s-names-new-pastor-to-replace-pastor-accused/article_7aa8021a-8810-11e0-b764-001cc4c03286.html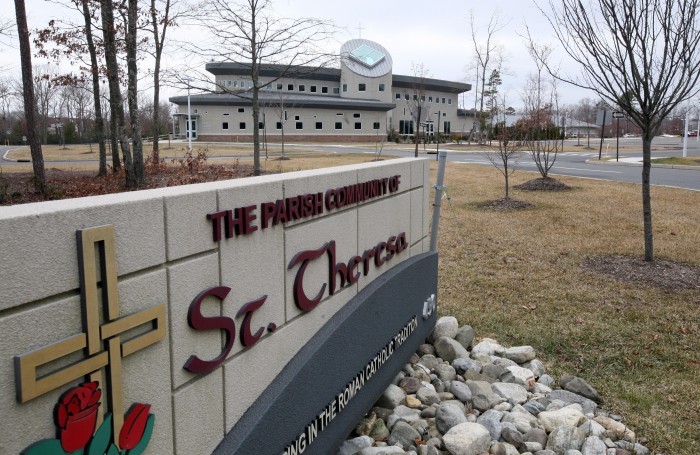 David Gard



A new priest has taken the post of pastor at St. Theresa's Roman Catholic Church, where former pastor Rev. Terence McAlinden was placed on administrative leave in 2007 amid allegations he sexually abused minors.

Rayanne Bennett, spokeswoman for the Trenton Diocese, said the Rev. K. Michael Lambeth has been appointed as the parish's pastor. Lamberth has been working as the church's administrator.

"Bishop O'Connell determined the parish needed to have a pastor, and he wanted to recognize all the good work Father Lambeth was doing," Bennett said.

The change took effect May 18, Bennett said.

While on administrative leave, McAlinden could not present himself publically as a priest, Bennett said.

"He could not conduct Mass except privately in his own home without a congregation present. And while he held the title as pastor, he was not able to function as a priest," she said.

McAlinden has been working as a real estate agent for Century 21 O'Donnell in Brigantine.

"The fact that he's been listed as pastor this long is outrageous. The poor priest who has lived under his shadow must feel horrible. He should have been made pastor immediately," said the Rev. Robert Hoatson, president of the West Orange-based Road to Recovery Inc., a group that supports victims of clergy abuse.

The Diocese of Trenton removed McAlinden from the ministry in 2007 after Chris Naples, 39, of Bass River Township, accused him of sexual molestation.

In February, during a news conference organized by Hoatson, two more men went public with claims of sexual abuse by McAlinden.

Patrick Newcombe, 43, of North Carolina, said he was abused by McAlinden at the priest's parents' home in Toms River, aboard his boat and at a youth summer camp. Newcombe said he signed a confidential settlement agreement in 1992 that included a monetary settlement.

Bob Markulic, 56, said he was sexually abused by McAlinden in the late 1960s at the Our Lady of Victory Rectory in Sayreville, Middlesex County. Markulic said he was a 14-year-old altar boy at the time.

"What we want to happen now is the official recognition from Rome that he has been defrocked and that the Diocese of Trenton will take care of these three men and anyone else who has been abused by McAlinden," Hoatson said.

She said McAlinden's case has been presented to the Vatican and is ongoing.

"This case was sent to Rome shortly after the allegations were reviewed and sounded credible. We are in contact with the Vatican about the case," Bennett said.