Former Modesto Priest on Leave

By Sue Nowicki
Modesto Bee
June 8, 2011

http://www.modbee.com/2011/06/08/1724434/former-modesto-priest-on-leave.html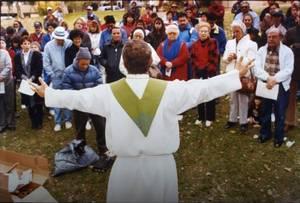 Reverend William S. Myers, of Tracy prays with the community of Modesto gathered to lend a hand to the homeless at Moose Park.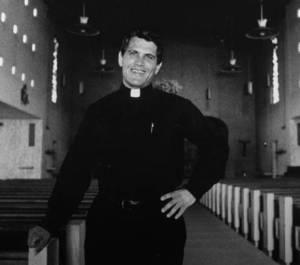 At the entrance of Our Lady of Fatima Church in Modesto Decan William Myers.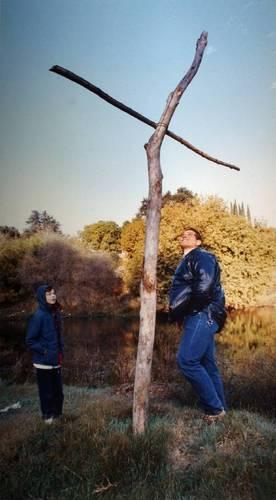 At right, Father William Myers, looks up at the home made cross next to the river. Myers and Father Bill McDonald (not pictured) visited with the homeless before mass and saw the cross.



The Rev. William Myers, a former Catholic priest at Our Lady of Fatima in Modesto and St. Jude's in Ceres, known for his work with the homeless, was placed on paid leave from his Menlo Park parish May 27 after an incident in April involving a 17-year-old boy.

It's the second time Myers, 61, has been put on leave. The first was in 1995 in the Stockton Diocese after he admitted having problems with his "sexual identity." After receiving treatment, Myers moved to the Archdiocese of San Francisco, where he has served for more than a decade.

In the April 17 incident, according to an archdiocese spokesman, Myers tried to strike up a conversation with a teenage boy in a Ross store and followed him into a dressing room.

Myers did not know the boy and "apparently didn't know the boy was with his family," said George Wesolek, communications director for the archdiocese. "The boy's father was pounding on the door, which alerted store employees, who called the police." Officers responded, but made no arrests.

An anonymous call was made to the archdiocese May 26, Wesolek said. Myers, who has worked at St. Raymond Catholic Church in Menlo Park since 2007, was placed on leave the next day. Menlo Park is on the San Francisco Peninsula.

When confronted, the archdiocese reported, Myers said he has a sexual addiction to adults and thought the teen was older than 18. He also expressed a need to get therapy.

It was the first time the archdiocese had heard of his "sexual addiction," Wesolek said. "Sexual addiction is a lot different than sexual identity."

Wesolek said the archdiocese received no complaints against the priest from children or adults before the incident became public, nor has it since.

Myers, who taught at Patterson Junior High School before going into the priesthood, was ordained in the Stockton Diocese in 1988. He first was assigned to Our Lady of Fatima, then served at St. Bernard's in Tracy from 1992-94, when he became a priest at St. Jude's in Ceres.

While at Fatima, Myers began a street ministry with parishioners to homeless people under the Seventh Street bridge in Modesto, offering hope, prayers and sandwiches from the "Holy Spirit Deli." He continued that ministry after moving to Tracy.

"I'm drawn to those living on the margins," he told a Bee reporter in 1993. "I'm trying to bring a sense of humanity to those who are poor, who have been marginalized."

Wesolek said the recent incident has been turned over to an independent review board, which will do an investigation and come up with a recommendation regarding Myers. That could be anything from removal as a priest to something far less severe.

Bee staff writer Sue Nowicki can be reached at snowicki@modbee.com or (209) 578-2012.