Ex-Lake County Employee Gets Jail, Huge Fine in Theft Case

By Tony Gordon
Daily Herald
July 2, 2011

http://www.dailyherald.com/article/20110630/news/706309965/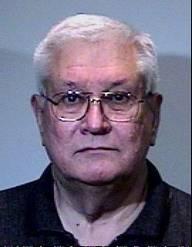 Former Lake County health department official Thomas Job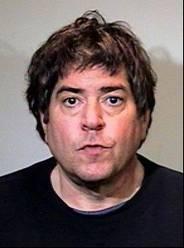 Former Lake County health department official Richard Morelli



A former "trusted employee" of the Lake County Health Department, who admitted creating a system in which he and another worker collected tens of thousands of dollars in pay they did not earn, was sentenced to a year in jail Wednesday.

Thomas Job, 67, of Spring Grove, was also ordered to pay $39,875 in restitution and, in a rare occurrence in Lake County criminal cases, was ordered to pay the maximum $25,000 fine.

Job, who served as the rehabilitation coordinator for the department's addiction treatment program, pleaded guilty to felony theft Feb. 15.

Officials said Job and Richard Morelli, the detoxification coordinator for the same program, manipulated a computerized time keeping system in order to collect pay for hours they did not work.

Morelli, who has pleaded not guilty to theft and official misconduct charges in the case, testified Wednesday he and Job had offices at opposite ends of a floor of the department's headquarters in Waukegan.

Morelli said he and Job decided that either one of them could do the job of running the addictions program they were both paid to supervise.

"A plan was implemented to take time off," Morelli said. "The first person in (at the office) would sign us both in."

Morelli said he would frequently show up first, then when Job would arrive at the office hours later, he would go home.

Officials said the scheme was in play for close to two years when a health department internal investigation discovered the manipulations in late 2009 and police were called.

Morelli said the computer that kept track of the swipe cards employees used to enter and leave the building was kept in Job's office, and Job was the architect of the scheme.

A total of $86,494 was taken, officials said, with Morelli collecting $46,619 and Job getting $39,875.

Morelli, 60, of Highland Park, is due in court Aug. 1 and said Wednesday he has not entered into any negotiation with prosecutors for benefit for his testimony against Job.

However, under cross-examination by Job's attorney Michael Solock, Morelli admitted prosecutors have not moved to revoke his bond in the theft case based on his April 30 arrest for DUI and marijuana possession.

In most cases, when a person on bond in one felony charge is charged with another offense, prosecutors ask a judge to revoke or raise the original bond because of the new offense.

It was also revealed that Job was a Roman Catholic priest in the Archdiocese of Chicago from 1970 until 1992, when he resigned.

Marc Hansen, an investigator for the Lake County state's attorney's office, said Job was one of 14 priests named in a 2005 settlement of a lawsuit filed by 24 adults who claimed they had been sexually molested as children.

Solock said the allegations in the lawsuit were "hearsay and innuendo" and that his client had made no admissions regarding the lawsuit.

Assistant State's Attorney Christen Bishop asked Associate Judge George Bridges to impose a sentence of five years in prison, while Solock asked for probation.

Bridges said he was most interested in "making Lake County whole" from the theft and ordered the restitution and levied the fine.

He said Job will be in jail when not working, receiving medical or psychological care or performing the 150 public service hours that are a part of his sentence.

Bridges told Job he believed his training as a priest should have kicked in at some point during the theft.

"It begs the question of how a priest or former priest could get involved in something like this and not have your teachings screaming at you," Bridges said. "You should have heard your good conscience telling you it was wrong."