Berlin Priest Suspended Amid Charges

By LeAnne Gendreau
NBC Connecticut
July 12, 2011

http://www.nbcconnecticut.com/news/local/Berlin-Priest-Charged-125412273.html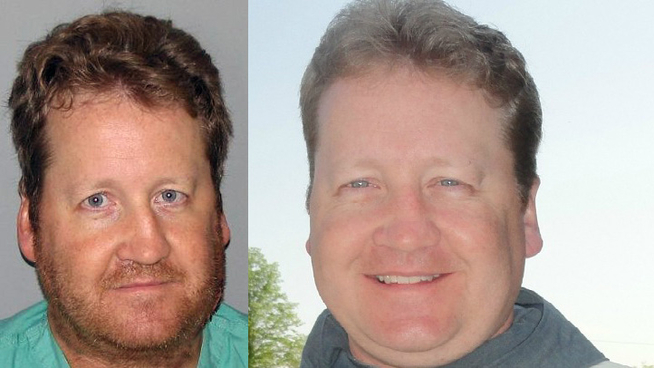 Left, the booking photo released of Father Michael Miller. Right, a photo taken by the Berlin Patch.



A Berlin priest has been charged in connection with allegations of impairing the morals of minor and suspended from all public ministry.

Father Michael Miller, a 41-year-old pastor at St. Paul Catholic Church in Kensington, has been under investigation since the last week of June when police received a complaint about him, police said.

He had been hospitalized for an unspecified medical condition since July 4th, when a Lifestar helicopter transported him from the church to St. Francis Hospital> He was released from the hospital on Tuesday and charged with five counts of risk of injury/impairing the morals of minor and one count of criminal attempt to obscenity, police said.

Police said the charges are not connected to physical contact.

"The Archdiocese of Hartford and the Franciscan Friars Conventual were shocked and saddened to learn of the allegations that have been made against Fr. Michael Miller and the criminal charges that have led to his arrest," the archdioceses said in a statement on Tuesday. "We continue to cooperate fully with the Berlin Police Department in its investigation."

Father Miller posted a $150,000 court-set bond and is due in court on July 26. The court has ordered the case sealed.

"Upon learning of the allegation, the Provincial of the Franciscan Friars Conventual has suspended Fr. Michael from all public ministry. He can never return to ministry if these criminal charges are deemed credible," the archdiocese said in a statement.

The archdiocese said anyone who experienced inappropriate contact and/or conduct by Fr. Miller should call the Berlin Police Department and are also encouraged to call Sister Mary Kelly, coordinator of the Victim Assistance Program for the archdiocese, at 860-541-6491.

Father Miller is also a member of the South Kensington Fire Department and serves as a chaplain for all four fire stations in Berlin.

"He was there for us at many scenes where we had to deal with things not many can handle. We will be there for him and his family. We need to come together, get past this, and rebuild as a community,"

Brian Chapman, assistant chief of the South Kensington Fire Department, said on Monday.