Connecticut Priest Released on $150,000 Bail Following Allegations of Inappropriate Dealings with a Child

By Robert Rizzuto
The Republican
July 14, 2011

http://www.masslive.com/news/index.ssf/2011/07/connecticut_priest_released_on.html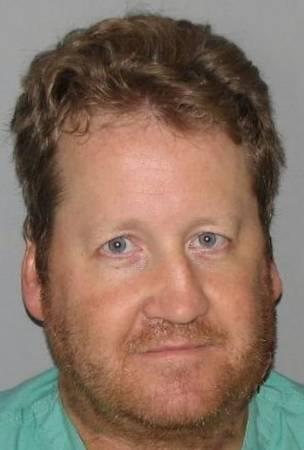 Father Michael Miller, 41, was released on $150,000 bail and will return to court in Connecticut on July 26.



BERLIN, Conn. - Father Michael Miller, 41, has been suspended by the Roman Catholic Archdiocese of Hartford after authorities in Connecticut leveled serious charges against him earlier this week.

Father Miller is charged with five felony counts of risk of injury or impairing the morals of minors and one misdemeanor charge of criminal attempt to obscenity, which involves trying to send something obscene, according to the Associated Press.

Since the case involves a minor under the age of 16, a Connecticut judge has ordered the case sealed.

Father Miller most recently was assigned to St. Paul Catholic Church in Kensington, Conn. but he also spent time teaching at St. Francis High School, a Roman Catholic, Franciscan college preparatory school for young men outside of Buffalo, New York, according to a report by Western N.Y. NBC affiliate WGRZ.

That news outlet reported that the Buffalo Diocese learned of the arrest on Tuesday but was unaware of any allegations from Miller's time in their region in 1993 and from 2000-2003.

The Hartford Archdiocese released a statement earlier this week expressing dismay and shock over the situation.

"We continue to cooperate fully with the Berlin Police Department in its investigation. Upon learning of the allegation, the Provincial of the Franciscan Friars Conventual has suspended Father Michael from all public ministry. He can never return to ministry if these criminal charges are deemed credible," the Hartford Archdiocese said in the statement. "Situations such as this are very trying and disturbing. The Archdiocese and the Friars condemn this type of misconduct that has been alleged and extend their sincere sympathies to those adversely affected by it."

Over the July 4 holiday, Father Miller was taken by helicopter from the church in Kensington to a hospital in Hartford for an unspecified ailment. He remained hospitalized until his arrest this week, according to published reports.

Additionally, he is a member of the South Kensington Fire Department and serves as a chaplain for several fire departments in the region.

Father Miller was released on $150,000 bail earlier this week and is scheduled to return to court on July 26.