Cork Priest Accused of Child Abuse Named in Senate

By Cathal Dervan
Irish Central
July 28, 2011

http://www.irishcentral.com/news/Cork-priest-accused-of-child-abuse-named-in-Senate-126314988.html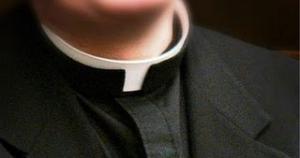 Fr Donncha Mac Cartaigh was named under Senate privilege by Senator Mark Daly.



A Cork priest at the centre of child sex allegations has been named and shamed in the upper house of the Irish parliament during a debate on the Cloyne Report.

Fr Donncha Mac Cartaigh was named under Senate privilege by Senator Mark Daly.

He told the Senate that six men and a woman had lodged allegations of sexual abuse against Mac Cartaigh between 1986 and 2008.

Senator Daly also accused the Sacred Heart Missionaries of repeatedly putting children at risk by allowing Mac Cartaigh to train underage county football teams after the allegations were made.

A former school principal, Fr Mac Cartaigh was put on restricted ministry by his order in 1996 but Daly claimed the conditions of the restricted ministry were breached on numerous occasions.

Daly told the Senate that the priest was the spiritual director on a week-long national pilgrimage to Fatima in Portugal last year even though such a role is forbidden for anyone on restricted ministry.

"Similarly, the priest travelled to Rome in Easter this year without informing the designated person or Pope Benedict in his role as vicar of Rome," said Daly.

Fr Mac Cartaigh was also appointed as a guidance and careers counselor to young students after he resigned as principal at Carrignavar College in north Cork in the late 1980s.

The Senate also heard that Fr Mac Cárthaigh was a selector with the Cork minor football team between 1991 and 1993, was involved in training under 16 county football teams and was a selector when Cork won the 1981 All-Ireland title.

Documents from the Sacred Heart Missionaries asking for Fr Mac McCárthaigh to be laicized only came into the public domain in recent weeks said Daly.

He added: "Children were failed time and time again by the order. They gave him the potential to destroy even more lives.

"Even though the DPP declined to pursue criminal prosecution, the Missionaries of the Sacred Heart settled a civil case before it was brought to court and into the public domain."