Update: SNAP Reacts to Roslindale Priest's Suspension after Child Abuse Allegations

By Julie M. Cohen
Wicked Local Roslindale
August 16, 2011

http://www.wickedlocal.com/roslindale/features/x27452196/Update-SNAP-reacts-to-Roslindale-priests-suspension-after-child-abuse-allegations#axzz1VDxQdmCh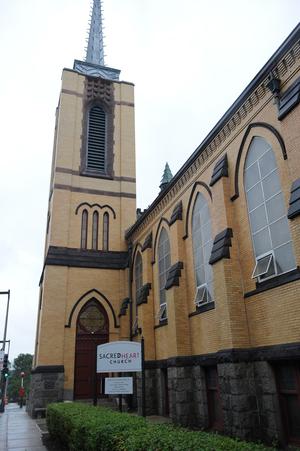 Sacred Heart Church on Cummins Hwy. in Roslindale, Aug. 15, 2011.



After the Archdiocese of Boston Sunday announced that it had placed a Sacred Heart Parish priest on administrative leave due to an allegation of child sex abuse, the Rev. Msgr. Francis Kelley, church pastor, said on Monday he could not comment on the matter.

Kellyann Dignan, Archdiocese spokeswoman, said Monday upon receiving the allegations against the Rev. John M. Mendicoa, they notified the local authorities.

Mendicoa is a parochial vicar at the Roslindale parish. The allegation concerns conduct alleged to have occurred in the 1980s. Mendicoa will remain on administrative leave pending the outcome of the preliminary investigation, according to an Archdiocese press release.

David Clohessy, director of the Survivors Network of those Abused by Priests (SNAP), is a Boston native familiar with the "decades that church officials have dealt with allegations like these.

"It is frustrating to see a decade after the crisis erupted in Boston, to see Catholic officials say 'call us' instead of calling 911" to report abuse, said Clohessy on Monday.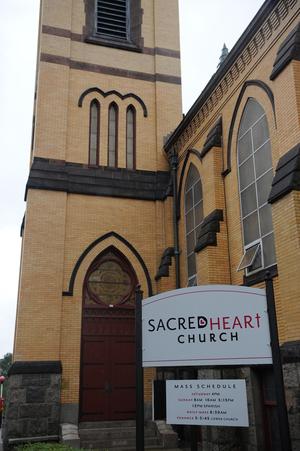 Sacred Heart Church on Cummins Hwy. in Roslindale, Aug. 15, 2011.



According to a press release, the Archdiocese immediately notified law enforcement of the allegation and made a preliminary investigation into the complaint. The decision to place Mendicoa on administrative leave, said the statement, represents the Archdiocese's commitment to the safety of all parties and does not represent a determination of Mendicoa's guilt or innocence as it pertains to this allegation.

Clohessy countered, "It's a little disturbing that the (Boston) Archdiocese apparently isn't disclosing when they got this report, which makes us suspect that they've known about the allegations for quite a while. If our suspicions our true, then that's disturbing."

He said he thought Cardinal Sean P. O'Malley is "being vague" about when the Archdiocese knew of the allegations.

In the Archdiocese statement O'Malley said, "I recognize that news of this allegation may be a source of distress for many people. My prayers and concern are with all people who are impacted by this matter. I remain committed to doing everything possible to protect our children, while at the same time furthering the healing process and rebuilding trust."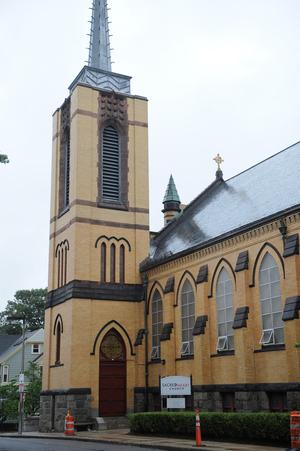 Sacred Heart Church on Cummins Hwy. in Roslindale, Aug. 15, 2011.



However, Clohessy said he felt the press release was not enough.

"There is no mention in the Archdiocese statement of how crucial it is for witnesses and whistle-blowers to call police," said Clohessy. "We in SNAP encourage anyone who saw, suspected our suffered this cleric's crime to call police and prosecutors."

Through its Office of Pastoral Support and Outreach, the Archdiocese said it continues to make counseling and other services available to survivors, their families and parishes impacted by clergy sexual abuse.

Further, the Archdiocese, Central Region Bishop Robert Hennessey and the Rev. Msgr. Francis Kelley, are making arrangements for the ongoing pastoral care of the parish community. O'Malley also encouraged any person in need of pastoral assistance or support to contact the Archdiocese's Office of Pastoral Support and Outreach by calling 781-794-2581.