Priest Accused of Molesting 13-Year-Old Boy

My Fox Phoenix
August 29, 2011

http://www.myfoxphoenix.com/dpp/news/faith/priest-accused-of-molesting-13-year-old-boy-08292011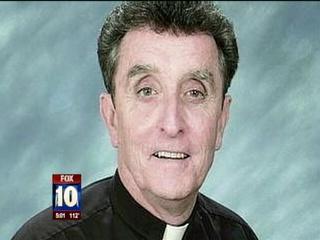 Fr. John Spaulding



GLENDALE, Ariz. - He's accused of sexual misconduct and according to a Glendale police report, Jack Spaulding is now accused of molesting a 13-year-old boy in 1974.

The report shows the victim, now 50 years old, claims he was touched sexually at a church rectory over a six month period. He alleges that he was given massages and that Spaulding asked his parents to let him spend the night in the rectory.

Police say this could end up in civil court since a statute of limitations has already passed.

In June, Spaulding resigned from St. Timothy's Catholic Community in Mesa after allegations of abuse from more than 25 years ago surfaced. At that time, police were not investigating any crimes against him.