Appeals Court Sides with Church in Pittsburgh Abuse Suit

WTAE
October 1, 2011

http://www.wtae.com/news/29350908/detail.html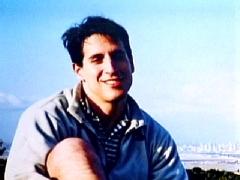 Michael Unglo



PITTSBURGH -- The Superior Court has sided with a judge who dismissed a lawsuit against the Roman Catholic Diocese of Pittsburgh filed by the family of a man who committed suicide last year after the diocese stopped paying for his mental health treatments for alleged sexual abuse by a priest.

The appeals court agreed an Allegheny County judge was right to dismiss the lawsuit because 39-year-old Michael Unglo was suicidal before, during and after the church paid for his counseling. As a result, the courts agreed the church wasn't negligent in Unglo's death.

Unglo committed suicide in May 2010, just a few months after the diocese stopped paying for his mental health treatments following two other attempts to take his own life.

Unglo claimed he was molested in the early 1980s while an altar boy in Etna, by a priest who was convicted of molesting another boy and later resigned. The priest was never charged with molesting Unglo.

The diocese agreed to pay for Unglo's psychiatric care after Bishop David Zubik learned he was sexually abused as a boy by former priest Richard Dorsch.

After paying almost $400,000 for Unglo's mental health treatment, the church notified him last year it would cease payments after a final $75,000 check.