Funeral Set for Popular, Controversial Priest, Mother

By Steven H. Jr. Foskett
Telegram & Gazette
October 13, 2011

http://www.telegram.com/article/20111013/NEWS/111019785/1116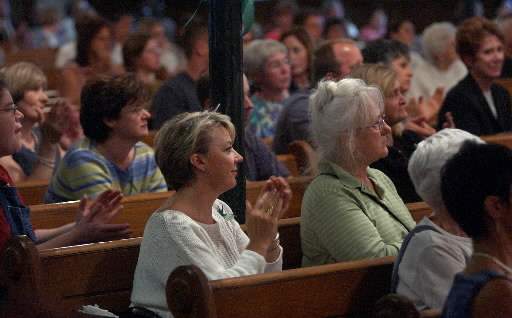 Parishioners at St. John Church in Worcester applaud during a meeting held at the church in support of Rev. Joseph A. Coonan in 2002 after he was accused of sexual misconduct. Rev. Coonan died October 7 and the funeral for him and his mother will be Saturday. (T&G Staff/PAUL KAPTEYN)



Funeral services for the Rev. Joseph A. Coonan, the once popular Roman Catholic priest who was suspended after allegations of sexual misconduct involving teenagers surfaced in 2002, and his mother, who died days after her son, will be held Saturday at St. Roch Church in Oxford.

Rev. Coonan, who drew hundreds to his Sunday services at St. John Church, and who is credited with working to help the downtown poor, died Oct. 7 in St. Vincent Hospital. He was 63.

His 82 -year-old mother, Mabel G. (Pruneau) Coonan, died four days later.

The services will be held at 10 a.m. They will be buried at St. Roch Cemetery.

The allegations against Rev. Coonan stemmed from his work as a camp counselor and teacher in Oxford during the 1970s. Alleged victims accused the priest of touching them sexually and urging them to perform other acts in his presence.

The allegations never resulted in criminal charges but church officials deemed the allegations credible and suspended Rev. Coonan in August 2002.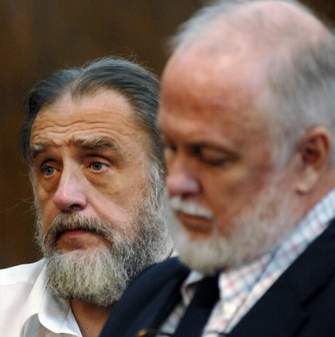 Rev. Joseph Coonan, left, is arraigned in Dudley District Court in 2006 on assault charges, stemming from an incident in which he allegedly assaulted his mother and sister. The charges were dismissed. (T&G Photo/CHRISTINE PETERSON)



The suspension split the congregation at St. John's.

Many had credited Rev. Coonan with bringing people back to the Catholic faith with his inspirational sermons, which he often mixed with poetry and music.

Through a spokesman, District Attorney Joseph D. Early, who was once Rev. Coonan's lawyer, declined to comment

The priest's problems continued when he was arrested twice in 2006 on charges of assaulting his mother and sister, with whom he lived in Oxford following his suspension.

The charges were dismissed.

Rev. Coonan fought for years to be re-instated to his priestly duties but finally ended his campaign in 2008 by formally resigning as pastor of St. John's.

Calling hours for Rev. Coonan and his mother will be from 4 to 7 p.m. Friday at the Mercandante Funeral Home and Chapel, 370 Plantation St.

Contact: sfoskett@telegram.com