More Alleged Victims Tell of Abuse by Former N.J. Priest, Current Newark Teacher

By Mark Mueller
The Star-Ledger
October 30, 2011

www.nj.com/news/index.ssf/2011/10/more_alleged_victims_tell_of_a.html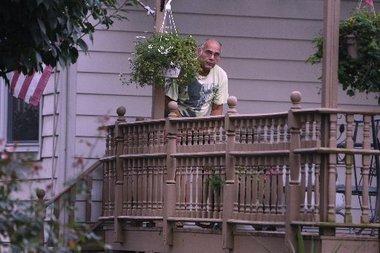 The Rev. John Capparelli steps out onto his deck at his home in Belleville. Capparelli, who now works as a Newark school teacher, was accused of sexual abuse when he was a priest. He denies the allegations. Since The Star-Ledger's first report, more men have come forward to say the former priest abused them.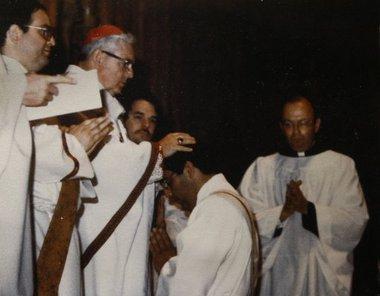 Former priest John Capparelli, now a Newark school teacher, is accused in a new lawsuit of molesting a teenager in the 1980s. Capparelli is kneeling at his Ordination circa 1980.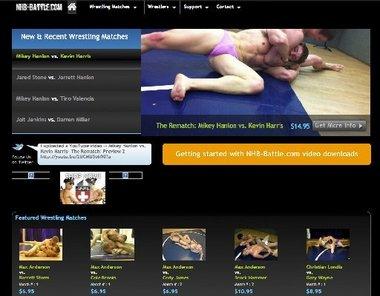 This site is run by John Capparelli, a former priest and now a Newark school teacher. Capparelli took the site down after he was accused in a lawsuit of sexually abusing a teen when he was a priest.



NEWARK — Three decades later, Rich Fitter says, he still has nightmares about the wrestling priest.

Fitter was 15 when he met the Rev. John Capparelli, then the youth minister at a New Providence church and a teacher at Oratory Preparatory School in Summit.

Over the next two years, Fitter contends, Capparelli groped him, photographed him in revealing bathing suits and brutalized him during no-rules "submission wrestling" matches.

"Sadistic is probably a pretty good word to use," said Fitter, now 45. "There were times he would grab your genitals and squeeze."

Fitter is among more than 20 men who have come forward since The Star-Ledger reported earlier this month that Capparelli, now a public school teacher in Newark, had been accused in a recent lawsuit of sexually abusing a teenage boy at various New Jersey parishes in the 1970s and 1980s.

The newspaper found the Archdiocese of Newark suspended Capparelli from ministry in 1992 amid claims of improper conduct with boys and evidence of embezzlement from a business where he worked part time.

A year later, he was hired in Newark. Capparelli, 62, of Belleville, remains in the classroom today, teaching math to ninth-graders at the Barringer 9 Success Academy.

Beth Baldinger, a Roseland lawyer who represents the plaintiff in the civil suit, said she has been contacted by nearly two dozen men who offered to testify in the case, saying Capparelli acted improperly with them as well.

"All of their stories are strikingly similar," Baldinger said. "The way Capparelli approached them, the inappropriate physical contact during wrestling, the taking of photographs — all of it points to an unmistakable pattern."

Two more men reached out to The Star-Ledger. One of them, Brian Power, a former Clark resident, said the priest pressured him for months to join his group of wrestlers at the Church of the Holy Trinity in Westfield in 1986.

After one uncomfortable experience alone with Capparelli, Power said, he never went back. And yet for weeks afterward, he said, Capparelli continued to hound him, calling his home repeatedly and stopping by his part-time job at a gas station.

It wasn't until the teen's mother threatened to call police that Capparelli relented, said Power, now a 41-year-old resident of Scotch Plains.

"There was definitely something way out of the ordinary about the way this guy was pursuing me," Power said. "He was basically stalking me."

Neither Capparelli nor his lawyer, Thomas Murphy, returned calls for comment on the latest allegations. Both men previously denied the sex abuse claims in the lawsuit.

The suit, filed in Superior Court in Newark in July, contends Capparelli sexually abused a Somerset County man, Andrew Dundorf, for more than a decade. The abuse took place at parishes, on vacations to Disney World and at a New York Boy Scout camp where Capparelli served as director, the suit states.

Along with Capparelli, the Boy Scouts of America and the Archdiocese of Newark are defendants in the case.

A spokesman for the archdiocese said that while Capparelli has not been expelled from the priesthood, he is barred from performing any priestly duties. He also no longer draws a stipend from the church, said the spokesman, Jim Goodness.

Newark schools spokeswoman Renee Harper said district officials reviewed Capparelli's record and interviewed his supervisors after learning about the allegations from The Star-Ledger. That review found no improprieties, Harper said.

"We will remain vigilant in ensuring student safety for all of our kids acting in accordance of the law," she said.

Some of the men who knew Capparelli as teenagers said it was his continued interaction with children that motivated them to speak out in recent days.

"I want this guy away from children. That's all I want," said Chris Nolan, 46, a former Westfield resident now living in Arizona.

Nolan said he was an eighth-grader at the Holy Trinity parish school in Westfield when Capparelli persuaded him to take part in submission wrestling. Unlike traditional wrestling bouts, submission matches end when one participant gives in to discomfort or pain.

Nolan said he doesn't recall Capparelli ever groping him. But he said he grew suspicious of the man's motives because Capparelli constantly photographed him and other boys as they wrestled in tight-fitting Speedo bathing suits, which Capparelli passed out and insisted they wear.

Months later, during a trip to a vacation house Capparelli owned in upstate New York, Nolan's concerns magnified.

"We were hanging out by his pool, and he said he liked to lay out naked so he wouldn't have tan lines," Nolan said. "I'm thinking, 'There's something weird with this guy.' This is before I graduated from the eighth grade. It was just uncomfortable being around him."

Nolan said he cut ties with Capparelli after the episode.

For Power, the Scotch Plains man whom Capparelli allegedly stalked, it took just one meeting to determine he wanted nothing to do with the priest.

Capparelli assured him there would be other teens to wrestle with, Power said, but when he showed up at a recreation room in the Holy Trinity parish center, Capparelli was the only one there.

The priest then introduced him to a "different kind of wrestling" in which the combatants crab-walked, buttocks toward the ground, and used only legs as weapons.

Within seconds, Capparelli had the teen in a painful scissor lock, Power said. A second match resulted in another scissor lock that Power said he felt was inappropriate.

"All of a sudden I got creeped out," Power said. "I remember thinking, 'I'm here alone by myself and my mother doesn't even know where I am. No one knows where I am.'"

He said he begged off a third match and hurried home.

Over the next several weeks, Power said, he grew increasingly troubled by Capparelli's pursuit of him and finally confided to his mother, who took the phone from his hands during one of Capparelli's calls.

"She said, 'Father John, if you call my son again, I'm calling the police,'" Power said. "He never called again."

Fitter, who wrestled with Capparelli for two years at Oratory Prep in the early 1980s, said he is speaking out because he believes Capparelli should be held accountable.

Early on, Fitter said, he dismissed Capparelli's roaming hands as a form of dirty fighting. But over time, he said, he came to believe the priest drew sexual satisfaction from it.

"He would put a head scissors on you, and your face would be right in front of his crotch," Fitter said.

Fitter, a writer and personal trainer who now lives in Montclair, said he also grew disgusted after accompanying Capparelli to his room once at Oratory Prep. Scattered about were the Polaroid photos the priest always took.

One shot, a close-up, showed a face contorted in pain, he said.

"It was a kid I went to school with, and I'm thinking, 'How is this picture going to help us be better wrestlers? Why is he studying that? Just some face twisted in pain?' All of a sudden it struck me that this was wrong. This was not a student activity. This was something sick."