Pastor in Warren Placed on Leave after Allegation of Sexual Misconduct

By Niraj Warikoo
Detroit Free Press
October 30, 2011

http://www.freep.com/article/20111030/NEWS04/111030023/Pastor-in-Warren-placed-on-leave-after-allegation-of-sexual-misconduct?odyssey=tab%7Cmostpopular%7Ctext%7CFRONTPAGE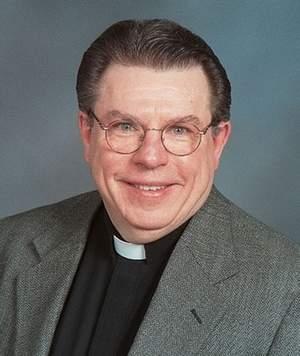 Father Gary Schulte / Archdiocese of Detroit



A 17-year pastor at St. Sylvester Parish in Warren was placed on paid administrative leave by the Archdiocese of Detroit as it investigates an allegation of sexual misconduct against him.

Parishioners were informed today and Saturday that Father Gary Schulte, 66, was restricted from public ministry on Friday, according to officials with the Archdiocese of Detroit.

The Archdiocese of Detroit received an allegation of sexual misconduct involving a male under the age of 18 from its Victim Assistance Coordinator in September, said Ned McGrath, spokesman for the archdiocese. The accusation was reported to the Oakland County Prosecutor's Office in September, a church official said.

The Free Press was unable to reach Schulte for comment today.

McGrath said the archdiocese found enough substance for the restrictions and its investigation continues.

"We have not made a decision of guilt," he said.

Schulte is not allowed to celebrate Mass or sacraments or present himself as a priest publicly.

Church officials said only that the allegation dated to the early years of Schulte's ministry. He was ordained a priest of the Detroit archdiocese in 1972, according to information posted on the archdiocese's Web site and has worked in Clawson, Beverly Hills, Warren, Royal Oak and Madison Heights.

Church officials did not give any other details about the incident or the alleged victim.

A critic of the Church's handling of abuse cases said the archdiocesan investigation took too long and that the Archbishop of Detroit should visit every place where the priest worked to urge people to call police.

"It shouldn't take a month to determine whether an allegation is credible," said David Clohessy, national director of SNAP, the Survivors Network of those Abused by Priests.

Schulte's sister describes her brother as an honest, straight forward man who has helped a lot of people over his lifetime.

"He's a good person and he would never do something like that," said Gail Schulte.

"The people that know him, and his friends, they don't believe it either," she said.