Pinoy Priest Accused of Child Porn Back in Ph?

ABS-CBN
October 31, 2011

www.abs-cbnnews.com/global-filipino/10/31/11/pinoy-priest-accused-child-porn-back-ph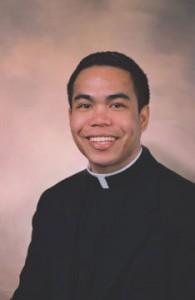 Fr. Lowe B. Dongor



MANILA, Philippines - A US-based Filipino priest who was suspended due to charges of larceny and possession of child pornography has fled his diocese and might be in the Philippines, a Catholic Bishops Conference of the Philippines report said Monday.

A CBCPNews report said Most Rev. Robert McManus of Worcester diocese in Massachusetts, USA told the CBCP that Filipino priest Lowe B. Dongor had fled his diocese before he could go on trial on October 25.

McManus said the priest left a note saying that he was returning "home."

"I presume that he meant the Philippines," McManus said in his letter to CBCP president and Tandag Bishop Nereo Odchimar.

In his letter, McManus said that on May 3, 2011 a recent clarification from the Congregation of the Doctrine of the Faith declared that "the acquisition, possession and distribution of child pornography is a canonical delict that pertains to the sexual abuse of a minor."

"I bring this matter to Your Excellency's attention in case Fr. Dongor presents himself to Bishops in the arch/dioceses of the Philippines as a priest in good canonical standing," McManus said, adding: "Obviously this is not the case."

Diocesan records revealed that Dongor was born on February 17, 1976 in Iloilo, Philippines and attended Barotac Nuevo High School, graduating in 1993.

He was ordained to the priesthood on June 2, 2010.

A Catholic Free Press report earlier said Dongor, 35, of 51 Illinois St., Worcester, was arraigned last September 13 in Fitchburg District Court on charges of possession of child pornography, larceny of more than $250 and larceny from a building.

Dongor is accused of having pictures on his laptop of girls around the ages of 10 and 11 in various stages of undress. He is also accused of having stolen $40 or $50 on several occasions from the parish office, according to police reports. He was said to have sent the money home to his family in the Philippines.

Because of the charges, Dongor has been removed from active ministry and prohibited from wearing a clerical attire or present himself publicly as a priest.