Parishioners at Holy Rosary Church Will Hear More about Their Predatory Priest on Sunday

By Craig Malisow
Houston Press
November 18, 2011

http://blogs.houstonpress.com/hairballs/2011/11/father_joseph_ngoc_tu.php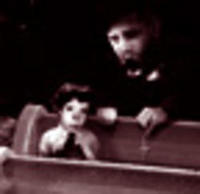 Acknowledging a predator, 30 years later.



The head of the religious order in charge of a Houston priest accused of molesting eight girls and young women is scheduled to address parishioners at Holy Rosary Parish in midtown Sunday.

As part of a confidential settlement between six of the accusers and the Southern Dominican Province of St. Martin de Porres and the Diocese of Forth Worth, both the diocese and the Dominicans "agreed to publicly acknowledge that the abuse claims" against Father Joseph Ngoc Nguyen Tu "are credible and valid," according to a statement from the women's attorney, Tahira Khan Merritt of Dallas. (The Holy Rosary statement will be given at the 12:30 p.m. Mass.)

The women ranged in age from seven to 26 when they said they were abused by Tu between 1975 and 1988. Before he was put on administrative leave in 2006, Tu served at parishes in Arlington and Bedford, but was sent to the Catholic Church's go-to, rubber-stamp "rehab" facility in New Mexico in 1993, after two sisters accused him of kissing and fondling them when they were minors. Tu was then shipped to Houston.

Tu's personnel records, which he had fought for years to keep from being released, reveal a long list of complaints and the usual cover-ups.

In addition to public acknowledgment in the churches where Tu served, the October settlement states that Tu's privileges with the Dominicans are permanently removed. He's under a friar's direct supervision and is not allowed to leave the Priory or be around kids without supervision. (Until and unless he's laicized by the Vatican, he's still a priest; he just can't do anything.) The settlement also provided for the removal of all references to Tu from St. Matthew's Web site, as well as "any pictures...or plaques" of Tu from the parish premises. (We sorta think abusive priests' profiles should remain on parish Web sites, but with asterisks, Major League Baseball-style, only instead of denoting steroid use, it'd say "sick bastards.")

Also, Fort Worth Diocese Bishop Kevin Vann and Southern Dominican Provincial Fr. Christopher Eggleton, O.P., will write letters of apology to the women "for any damages and hurt they suffered at the hands of Fr. Joseph Tu."

Merritt, who's handled some of the biggest Catholic Church scandal suits in the state, issued a statement: "As long as the Diocese continues to keep secrets which harm children and shield priest-perpetrators, these cases will continue. I urge victims to go first to law enforcement, not the Church. In my experience, the Diocese is concerned with preserving their secrets, not with helping victims."