Accused of Groping Boys in the Past, Newark Teacher Is Removed from Classroom Duties

By Mark Mueller
The Star-Ledger
November 22, 2011

http://www.nj.com/news/index.ssf/2011/11/newark_teacher_accused_of_grop.html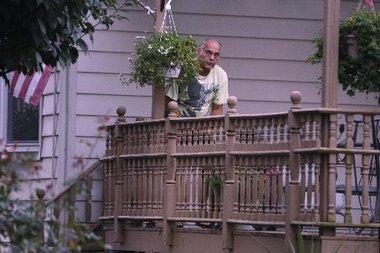 The Rev. John Capparelli steps out onto his deck at his home in Belleville. Capparelli, who now works as a Newark school teacher, was accused of sexual abuse when he was a priest. He denies the allegations.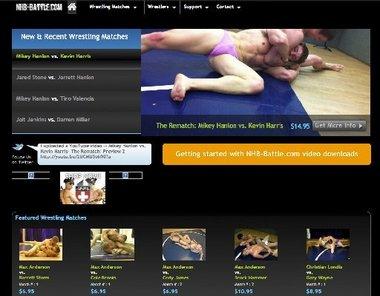 This website was run by John Capparelli, a former priest who has been teaching in Newark. Capparelli recently took the site down after he was accused in a lawsuit of sexually abusing a teen when he was a priest.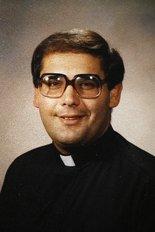 Former priest John Capparelli



NEWARK — A public school teacher in Newark has been removed from the classroom and assigned to an administrative position amid a growing number of claims that he groped teenage boys while serving as a priest in the 1980s.

John Capparelli, who taught math to ninth-graders at the Barringer 9 Success Academy, will no longer have direct contact with children under an agreement with district officials.

"This was an elective decision taken in consultation with the principal to minimize disruption," Newark schools spokeswoman Renee Harper said. "He has not been demoted and remains an employee in good standing."

State education officials, meanwhile, have opened their own investigation into Capparelli, whose history of alleged abuse was outlined in The Star-Ledger last month.

The New Jersey State Board of Examiners, which licenses educators, is seeking to determine if there are grounds to revoke Capparelli's teaching certificates, a spokesman for the state Department of Education confirmed.

The spokesman, Justin Barra, said he could not elaborate because the investigation was ongoing.

In his new position, Capparelli will be working on math curriculum issues at district headquarters, Harper said, calling the assignment "indefinite." The teacher's last day in class was Nov. 14, the spokeswoman said.

Capparelli, 62, of Belleville, has not been criminally charged. Neither he nor his lawyer, Thomas Murphy, returned calls for comment.

Capparelli has been a teacher in Newark since 1993. During that time, there have been no suggestions he acted inappropriately with students, Harper said.

In a lawsuit filed in Superior Court in Newark, a Somerset County man claims the teacher sexually abused him for more than a decade in the 1970s and 1980s, when Capparelli served as a priest at various Roman Catholic parishes in New Jersey. The alleged abuse also took place at Oratory Preparatory School in Summit and at a Boy Scout camp in New York.

Since The Star-Ledger first wrote about the case Oct. 16, more than two dozen men have come forward to the newspaper or to the plaintiff's lawyer, Beth Baldinger, with similar claims.

The men say Capparelli used wrestling as a lure and as a means of sexual gratification. During some matches, they said, the priest joined in and touched them inappropriately. In other cases, the men said, he photographed them in revealing Speedo bathing suits, which he provided and insisted they wear.

Separately, the newspaper found Capparelli was accused of embezzling tens of thousands of dollars from a Westfield business where he worked as a part-time bookkeeper in the late 1980s.

In an account confirmed by several people with knowledge of the incident, a former partner in the firm told The Star-Ledger last month he did not press criminal charges because Capparelli's family paid restitution.

The Archdiocese of Newark removed Capparelli from parish ministry in 1989. Later that year, he spent several months at a New Mexico treatment center for priests struggling with alcoholism, pedophilia and other problems, address records show.

Capparelli was suspended from performing any priestly duties in 1992, though he was never officially removed from the priesthood, or laicized.

To some of the men who say Capparelli abused them, his removal from the classroom is long overdue.

"He should not be working with kids," said Rich Fitter, 45, a writer and personal trainer who lives in Montclair.

Fitter contends Capparelli took advantage of him sexually and psychologically for about two years in the mid-1980s, when the priest taught at Oratory Prep. For years afterward, Fitter said, he underwent therapy to help him deal with feelings of shame, stress and fear.

Fitter says he can't file suit against Capparelli because the statute of limitations has passed. But Fitter said he will continue to speak out because he feels Capparelli has not faced consequences for the alleged abuse.

"I don't care if it was 25 years ago," Fitter said. "This guy has never been held accountable for what he did."