Newark Schools Right to Remove Teacher Accused of Groping Boys

The Star-Ledger
November 22, 2011

http://blog.nj.com/njv_editorial_page/2011/11/newark_does_right_by_removing.html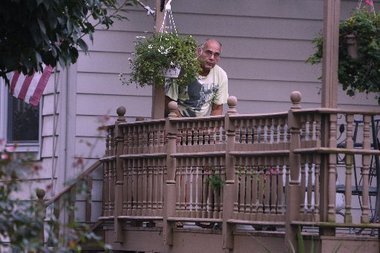 The Rev. John Capparelli steps out onto his deck at his home in Belleville. Capparelli, who now works as a Newark school teacher, was accused of sexual abuse when he was a priest. He denies the allegations.



The Newark school district can spin the move any way it wants, but John Capparelli had to be yanked from its classrooms. Officials can call reassigning the math teacher to an administrative position "an elective decision" designed to "minimize disruption," but we prefer to look at it another way:

Protecting students.

What started as one allegation of long-ago sex abuse when Capparelli was a priest has become a pile of accusations made by more than 20 men, who say they were victimized by Capparelli in the 1970s and 1980s.

It's a perplexing issue, raised by Star-Ledger reporter Mark Mueller's ongoing investigation:

Which John Capparelli had been teaching accelerated ninth-grade math — the priest who has been accused of questionable sexual behavior (and stealing) in the 1970s and 1980s, then kicked out of the ministry, or the public school teacher with a clean record?

At first, there was a single accusation, made 30 years later. Now, many more men have come forward to tell The Star-Ledger they, too, were victimized as teens by Capparelli and the fetish-tinged wrestling program he ran in the Archdiocese of Newark.

They say Capparelli required boys to wear crotch-hugging Speedos, and he occasionally would wear one, too. One man told The Star-Ledger that, as a boy, he once was put in a scissor hold by Capparelli, face-first into Capparelli's groin. When Capparelli wasn't wrestling boys, he was photographing them during matches, accusers said. Polaroid shots were kept in a private collection.

The men came forward after a civil lawsuit was filed recently by 48-year-old Andrew Dundorf, of Somerset County, who said Capparelli posed wrestlers in "sexually suggestive positions" and groped their "buttocks and genitals." The new accusers make the same charges: no oral sex or penetration, but behavior that, if true, made Capparelli a sexual predator.

Faced with this information, the school district had to act to protect its students.

The district's official statement said Capparrelli "remains an employee in good standing" — because, with no evidence that he has done anything wrong while a teacher, technically he is.

But he's no longer in direct contact with kids. And that's all that matters.