St. Edmond's, Religious Orders Settle Abuse Suits

By Beth Miller
The News Journal
December 2, 2011

http://www.delawareonline.com/article/20111202/NEWS/112020323/St-Edmond-s-religious-orders-settle-abuse-suits?odyssey=tab|topnews|text|Home

[with video]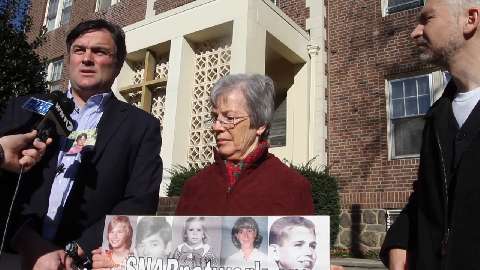 Settlement reached over abuse claims: Fourteen Delaware men who sued the Capuchin friars, St. Edmondís Academy and the Brothers of the Holy Cross for sexual abuse by a former Capuchin and a former lay teacher today announced a $7 million settlement. (12/01/11)



Fourteen Delaware men announced Thursday that they had settled their child sexual abuse lawsuits against three Roman Catholic institutions for $7 million, the release of documents and dozens of other measures meant to protect children in the future.

The settlement -- with the Capuchin friars, St. Edmond's Academy and the Brothers of the Holy Cross, who run the school -- resolves nine claims by victims of former Capuchin Friar Paul L. Daleo and five claims by victims of former St. Edmond's teacher and wrestling coach John J. Fleming.

Daleo was at St. Edmond's from 1978 through 1982, serving as part-time chaplin, religion instructor and counselor. During that period, he also was director of religious education at St. John the Beloved.

Fleming was at St. Edmond's from 1981 to January 1984. The school allowed him to resign after learning of allegations of abuse.

Fleming was one of the few who ever faced criminal charges. He pleaded guilty in 1985 to sexually assaulting a 10-year-old boy -- not a student at the school -- during a five-month period in 1984. Prosecutors at the time criticized the school for allowing Fleming to resign with a "glowing letter of recommendation" despite reports of molestation by two students.

Terms of the settlement require the Capuchins and St. Edmond's to release the names of any others in their institutions with proven, admitted or credible accusations of child sexual abuse.

The Rev. Nick Mormando, recently elected provincial of the New Jersey-based Capuchin Franciscan Province of the Sacred Stigmata of St. Francis, said the Capuchins had no other names to release. His primary message Thursday was an apology to victims and their families.

"This apology is on part of all of my Capuchin brothers for all the pain and the suffering that the victims and their families have gone through as a result of all this," Mormando said in a telephone interview from Florida. "They will be in our prayers always. We don't want anything like this to ever happen again, but I do want the families and victims to know that we are sorry for what they have been put through."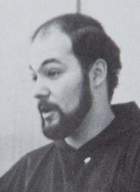 Former Capuchin Friar Paul L. Daleo was at St. Edmond's from 1978 to 1982.



Matthias Conaty, 43, wore a photograph around his neck as he spoke to a small group of reporters Thursday outside the offices of the Catholic Diocese of Wilmington. The photo was of Conaty, then a somber-faced fifth-grader, at about the age Daleo was abusing the young St. Edmond's student.

Conaty said he thought of that little boy when he endured hours of depositions -- some done in Daleo's presence -- and hours of negotiations. He said he speaks out now for that little boy -- and for others like him.

"We want to make sure this tragedy does not happen to one more child. A key part of that is to expose church officials who committed and concealed heinous crimes, and that's what we're doing," said Conaty, who pushed for passage of Delaware's 2007 Child Victims Act and co-chaired the survivors' committee during the Catholic Diocese of Wilmington's Chapter 11 bankruptcy case.

Conaty launched the Child Victims Voice advocacy group, which worked to persuade lawmakers that the 2007 law was essential. Among the hundreds who signed on supporting that effort was former FBI Director Louis Freeh, who now is leading Penn State University's investigation into the allegations of abuse against former assistant football coach Jerry Sandusky.

The law, steered through the General Assembly by lead sponsor Sen. Karen Peterson, D-Stanton, and Rep. Deborah Hudson, R-Fairthorne, opened a two-year window during which civil claims for child sexual abuse could be filed that would otherwise be barred by the statute of limitations.

The Catholic Diocese of Wilmington settled almost 150 cases for more than $77.4 million to emerge from bankruptcy earlier this year. The Oblates of St. Francis de Sales paid $23.5 million into the Settlement Trust Fund established during those negotiations to settle 37 local cases against its priests. The money from this week's settlement will be deposited in that fund, too, and distributed to all who were part of the diocese settlement.

Still pending -- and in mediation -- are two cases against Archmere Academy and the Norbertine religious order that oversaw that Catholic school.

Payment to survivors has been determined by a complex scoring system finalized by retired U.S. Bankruptcy Judge Thomas Rutter.

More than a dozen other cases filed under the 2007 law -- unrelated to Catholic institutions -- also are pending, according to Wilmington attorney Thomas Neuberger, whose firm represented the majority of plaintiffs against the diocese and religious orders.

"None of these shocking disclosures would have been available to the public without the Child Victims Act of Delaware," said Conaty, who works for The News Journal. "Children are safer in Delaware today, and all institutions are now on notice that covering up abuse and abusers will no longer be tolerated in this state."

Coming to terms

Jeff Rose, 42, who was abused by Fleming from 1983-84, stood beside Conaty and Judy Miller, who leads Delaware's chapter of the Survivors Network of those Abused by Priests (SNAP). It was the first time Rose spoke publicly, and the unexpected emotion staggered him.

He stumbled for a moment on the sidewalk, then struggled to find his footing. Conaty and Miller helped him sit down.

"I've had a very difficult time coming to terms with what happened," he said later. "I kept it very private, unfortunately. ... To be sexually abused is tragic. To have it occur within a religious institution is very difficult to accept."

At first, Rose said, he was not going to file suit.

"I told Matt [Conaty] that I didn't want to go to trial, but I wanted to help in any way I could. And he made an interesting analogy that changed my mind. He said it was sort of like running across I-95. If one does it, they might get hit. But if hundreds are doing it at the same time, traffic will stop."

Rose said he hopes survivors in other states will find the courage to come forward "and do what we've done in Delaware."

"What happened in Delaware is a good example of how citizens can see an issue, legislators can react to that issue, and good things can happen," said Wilmington attorney Bart Dalton, whose firm represented Conaty and several other plaintiffs. "St. Edmond's is a much better place because of all of this, and it will be a safer place because of the accountability here.

"Do you want change? You have to start with accountability or this culture of silence is going to continue."

Only half a dozen Capuchins serve in Delaware, Mormando said. Among them are Brother Ronald Giannone, with the Ministry of Caring.

With the settlement, Mormando hopes for better things for all.

"I would pray that at the end of this chapter, this resolution, that the victims and their families have a level of peace that they didn't have before," he said. "If that comes out of this, that's good. For us, I take it as an opportunity to ask the Lord to show us how to be better, and we'll do it."