Former Priest Confesses to Sex Abuse Allegations, Court Papers Say

WBTV
December 5, 2011

http://www.wbtv.com/story/16192110/former-priest-confesses-to-sex-abuse-allegations-court-papers-show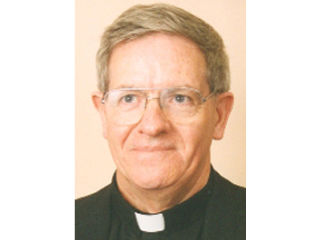 Father Joseph Kelleher (Photo courtesy of the Diocese of Charlotte).



ALBEMARLE, NC (WBTV) - A former priest accused of touching a teenage boy over 30 years ago was scheduled to appeared in a Stanly County courtroom Monday morning.

Michael Joseph Kelleher served at several parishes in the Catholic Diocese of Charlotte.

The Stanly County District Attorney filed new paperwork saying that Kelleher confessed to touching a 14-year-old boy in 1977 while at Our Lady of the Annunciation in Albemarle, according to court documents.

Kelleher was scheduled to attend the morning court session at the Stanly County Superior Court on two counts of Indecent Liberties with a Child.

According to documents, more victims have come forward, but police have not filed any charges.

Kelleher has served at several parishes across the area including St. Patrick in Charlotte (1966), Our Lady of the Annunciation in Albemarle (1973), Our Lady of the Assumption in Charlotte (1977) and Saint Dorothy in Lincolnton (1998). He retired in July of 1999.

The allegations were brought to light in the summer of 2010. Through a message board set up to help abuse victims cope, the victim wrote that Kelleher molested him repeatedly in the rectory.

The victim said he felt guilty about coming forward, but also wants the priest to pay for the alleged crimes.

Kelleher was the chaplain at Bishop McGuinness Catholic High School in Kernersville which is located near Winston-Salem at the time.