SNAP Victims: Diocese Needs to Disclose All Information on Priest Accused of Sexual Abuse

Indiana's News Center
December 7, 2011

www.indianasnewscenter.com/news/local/-SNAP-Victims-Respond-To-Fort-Wayne-South-Bend-Diocese-Sexual-Abuse--135185668.html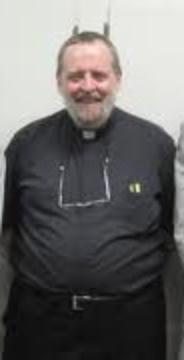 Credit: Today's Catholic Fr. Thomas Lombardi




FORT WAYNE, Ind. (Indiana's NewsCenter) --In a statement by Barbara Dorris, Outreach Director of SNAP, the Survivors Network of those Abused by Priests she says:

We are saddened that the Fort Wayne Ė South Bend Diocese did not disclose all the information they had regarding Fr. Thomas Lombardiís crimes when they announced his removal. In an effort to live up to their pledge to be open and honest about clergy sex cases, the Diocese should have revealed when and where the abuse took place.

We urge Bishop Rhoades to personally visit every parish where this predator worked and to beg other victims or witnesses to come forward and report what they saw. We also call on the Bishop to release the information regarding the specifics of the abuse that he is currently withholding from his parishioners. Silence is a predatorís best weapon, and by not coming forward with all the details, victims who may be suffering in silence may continue to feel alone and helpless.