Group Wants Answers after Local Priest Arrest

CBS Pittsburgh
December 11, 2011

http://pittsburgh.cbslocal.com/2011/12/11/group-wants-answers-after-local-priest-arrest/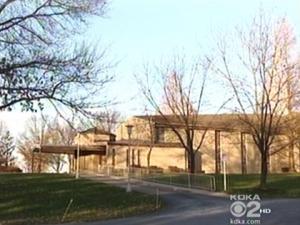 (Photo Credit: KDKA)



PITTSBURGH (KDKA) – Members of the Survivors Network of those Abused by Priests (SNAP) want answers from Catholic leaders after a priest was arrested this weekend.

They were outside the diocesan office in downtown Pittsburgh Sunday after the arrest of Fr. Bartley Sorensen on Saturday.

He's being charged of possessing child pornography in the church rectory.

While Fr. Sorensen was ordered to undergo an a behavioral evaluation. Representatives from SNAP protested outside the diocese offices asking potential victims to report to the police and not the diocese in this case.

"We recommend they to go police, not the diocese, because they are not the ones who should investigate crimes against kids," Judy Jones said.

Sorensen was arrested after he was allegedly spotted viewing pornographic images in his Churchill office by a church employee.

He has admitted to using that computer to look at least 100 images of underage boys.

SNAP protesters said they'd like to see Bishop David Zubik reach out to any parish that may have been affected by Sorensen in the past and to reach out to potential victims.