Bellevue Priest Accused of Sex Abuse

WETV
December 16, 2011

http://www.ketv.com/r/30015269/detail.html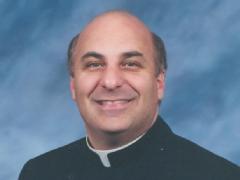 Rev. Al Salanitro



OMAHA, Neb. -- Officials with the Catholic Archdiocese of Omaha said a Carter Lake man has alleged that he was sexually abused by an Omaha priest.

The accuser said the abuse took place between 1991 and 1994.

The Rev. Al Salanitro, who is pastor of St. Bernadette Parish in Bellevue, has denied the accusations and has taken a voluntary leave of absence while the allegations are investigated.

"We take every accusation of sexual abuse very seriously," said Deacon McNeil, chancellor of the Archdiocese. "We reported the allegation to local law enforcement officials and the Archdiocesan Review Board."

McNeil said that a letter was mailed on Thursday to parishioners and school parents informing them of the allegations.

"If there is sufficient evidence that Father Salanitro committed sexual abuse of a minor, Archbishop George Lucas is obliged to send the case to the Vatican for instruction on how to proceed," McNeil said.

Salanitro, 52, was ordained in 1989. He's served as pastor in parishes in Blair, Laurel and Omaha.