Youth Camp Founder Named in Sex Abuse Lawsuit

By Patric Hedlund and Gary Meyer
Mountain Enterprise
December 18, 2011

http://mountainenterprise.com/atf.php?sid=9639¤t_edition=2011-12-16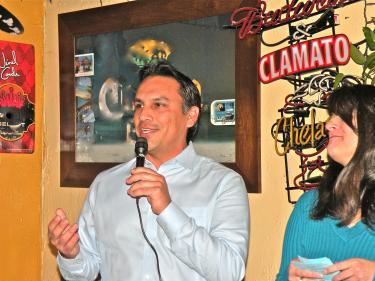 Nathan Arias, new CEO of Soledad Enrichment Action (SEA, pronounced say-ah), answering questions about the nonprofit organization which recently purchased Tait Ranch. Rachel Unell (right), interim president of the Mountain Communities Chamber of Commerce, asked questions written by members of the audience.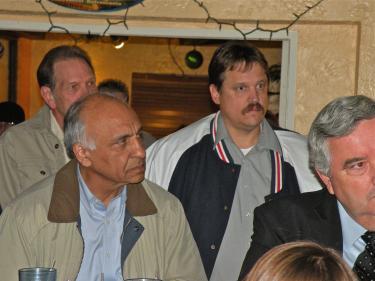 Retired and active law enforcement officers, real estate agents, four SEA representatives and about 100 community members attended the forum at La Sierra Restaurant.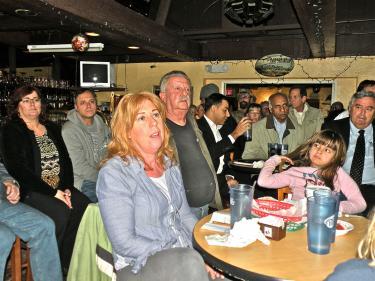 Some questions by parents such as Rita Bernards (center) and residents Larry Brown were focused the safety of children in Frazier Park and the records of the youth who are in the SEA programs.



The ongoing child sexual abuse charges against the Roman Catholic Church touched the nonprofit organization that paid $2.65 million this fall for the 308-acre Tait Ranch at the heart of Frazier Park.

Soledad Enrichment Action (SEA, pronounced say-ah) was named as a co-defendant in a 2008 lawsuit against the Roman Catholic Archdiocese of Los Angeles, the Claretian Missionaries and a Claretian Brother named Modesto Leon.

Leon was accused by a plaintiff known as Saul R. of child sexual abuse from 1996 to 1999, when Saul R. was 14-16 years old. He alleges the assaults occurred during SEA retreats at Camp Unity in the Angeles National Forest.

SEA was founded by parents in 1972, with Leon, and operated under the umbrella of Catholic Charities until incorporating as an independent nonprofit in 1991. Leon served as the incorporating executive director.

Leon "resigned in 2005 and has no contact with the organization," said SEA's current CEO, Nathan Arias, in an interview Tuesday, Dec. 13.

Those who attended the community forum at La Sierra Restaurant on December 8 to learn about SEA's plans for the Tait Ranch property heard Arias explain that his group received an insurance settlement for buildings at their Camp Eden which burned in the massive Station fire two years ago. Camp Eden is also in the Angeles National Forest. It was purchased from the Boy Scouts of America in 2006.

The Mountain Enterprise discovered records from the Los Angeles Archdiocese lawsuit regarding Modesto Leon on Saturday, Dec. 11 while researching questions raised at the forum by Larry Skiba of Lebec and Larry Brown of Frazier Park about Camp Unity. Brown and Skiba did not ask about this suit. They asked whether SEA owned Camp Unity and kept guard dogs there.

Arias looked confused and said, "No, we don't use guard dogs and we don't own Camp Unity."

In Tuesday's follow-up interview with The Mountain Enterprise, Arias said it didn't occur to him to mention Leon or the allegations.

"It was the farthest thing from my mind," he said. "We received the insurance settlement for Camp Eden about the same time as the Tait Ranch went on the market. I was trying to explain that it was a matter of timing that we found this beautiful land here, and that we did not buy it with a long range plan right now. We just wanted to own our own land instead of rebuilding our Camp Eden on land leased from the [U.S.] Forest Service."

He said several times that the ranch would be used as a nature camp, and that the land will be available for community uses as it has been before.

Records and an interview with the plaintiff's attorney indicate that the case of Saul R. was among over 500 cases about abusive clergy that were settled by the Los Angeles Archdiocese during 2006-2010.

Back in Frazier Park, it was an emotional scene at the August 8 forum. About 40 people were expected; by the end of the event, about 100 people had come to listen and raise questions. Many of them were parents. Some were business owners. Several were next-door neighbors to Tait Ranch. Four administrators from SEA drove up from Los Angeles County for the evening. Arias was the spokesperson.

Residents expressed concern about bringing youth who may have had association with gangs "to our small town community." Others said they found SEA's mission to inspire young lives hopeful. Several retired or active law enforcement professionals asked detailed questions we will cover in the next segment of this report.