Kc Star Risks Credibility with Bias against Accused Priest

Catholic News Agency
December 20, 2011

http://www.catholicnewsagency.com/news/kc-star-risks-credibility-with-bias-against-accused-priest/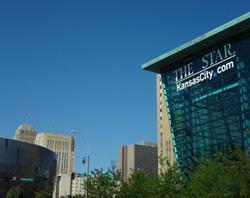 The Kansas City Star building. Credit: Paul Sableman (CC BY 2.0)



Kansas City, Mo., Dec 20, 2011 / 06:07 am (CNA).- The Kansas City Star stands accused of violating journalistic standards, by presenting a priest as guilty of abuse on the basis of one man's uncorroborated account.

"When I first read this, I assumed he'd been convicted," Marquette University Professor Dr. William Thorn told CNA, offering his reaction on Dec. 19 to Judy L. Thomas' recent three-part series about an allegation and lawsuit against 85-year-old Missouri priest Monsignor Thomas O'Brien.

"That's how it reads: as a post-conviction story, not as a story about suits that have been filed. It's prejudicial," said Thorn, a professor or journalism at Marquette's Diederich College of Communications.

He said Thomas' series of features was "all focused on the accuser, and designed to generate enormous emotional support for him," while downplaying the conflicting account offered by others.

Thomas, whose past work includes the 14-part "AIDS in the Priesthood" series, based three December 2011 articles on the allegations of 41-year-old Jon David Couzens. The Kansas City-area plumber says Msgr. O'Brien sexually abused him and three other altar servers, two of whom have since died, in 1981.

But Thomas could not corroborate Couzens' account for her article. His charges are denied both by the priest in question, and by the unidentified "fourth altar boy" Couzens says was abused along with him.

In the series' final part, Thomas devotes five sentences to the response of the "fourth altar boy" in Couzens' account, whose disagreement she also mentions briefly in the series' first installment.

That man, who was a close friend of one of the two deceased boys, said he did not "remember anything like" the story about Msgr. O'Brien.

"That just doesn't sound right … I have no memories of that," the man told Thomas.

Msgr. O'Brien, who retired in 2002, also told Thomas there was "just no truth to any of these things."

Thomas, however, presented Couzens as an abuse survivor. He was portrayed as making the "wrenching" decision to reveal "the altar boys' secret" to surviving family members of one boy in the group who committed suicide.

Professor Thorn, a member of the Catholic Press Association who has worked with the U.S. bishops' communications committee, said Thomas sacrificed fairness and balance in her handling of the case.

"There's literal adherence to avoiding libel," Thorn observed, "but the overall cast of the story implies guilt."

He said Thomas framed the story in a way that "implies that 'what the priest did' caused Brian to commit suicide, 'what the priest did' caused this and that."

"While 'allegedly is in there, and so it's not technically libelous, the overall cast of the story is prejudicial."

Thorn noted that the story's title – "The altar boys' secret" – assumes or implies that abuse took place, despite the denial by Couzens' fellow surviving altar server.

Catholic League President Bill Donohue blasted Thomas' reporting in a Dec. 6 statement, saying "responsible newspapers never run stories about alleged wrongdoing unless they can be corroborated."

Donohue also called attention to an allegation against Couzens himself – which Thomas failed to mention, while detailing various claims about Msgr. O'Brien.

"Thomas never told readers that on the night Mark Trader was murdered about a dozen years ago, Couzens got into a fight with him over a botched drug deal," Donohue stated.

"Although another man was convicted, on appeal it was alleged that Couzens and two other men had 'motive to commit the murder and the opportunity to do so.' This is public record, so why the cover up?"

Donohue also criticized the Star's editorial board for its praise of Couzens in a Dec. 8 column.

"Why is Couzens' story deemed believable, and the one who says it never happened is ignored?" he asked. "Why hasn't the Star released the name of the person who says the whole story is bogus?"

The Star, Donohue said, "needs to explain why it thinks that it is possible for a person who was allegedly abused several times to have no recollection of it."

Thorn warned that media outlets risk their own credibility by giving accusers the benefit of the doubt, particularly in a climate where accusations can be taken as proof of guilt.

That risk is vividly illustrated by the case of Irish missionary priest Father Kevin Reynolds, who was accused of rape before a television and radio audience of over 800,000 and later exonerated by DNA testing.

On Dec. 2 – one day before the Star published Thomas' first installment of "The altar boys' secret" – National Catholic Reporter correspondent John L. Allen wrote a column about Fr. Reynolds' case, which has prompted a government investigation of the Irish national television network RTE.

Allen called Fr. Reynolds "a new symbol" of "the way all Catholic priests have been tarred with the same brush" and "presumed guilty until proven innocent."

Thorn told CNA that the Star should learn from RTE's mistake, and the damage done to its reputation as a result.

The Kansas City paper, he said, "could get a black eye, especially if in one or more cases (Msgr. O'Brien) is exonerated."

Neither Thomas, nor Kansas City Star Editor Mike Fannin, responded to requests for comment on the "altar boys' secret" series.