Journalist Mary Raftery Dies
By Patsy McGarry
Irish Times
January 10, 2012

http://www.irishtimes.com/newspaper/breaking/2012/0110/breaking10.html?via=mr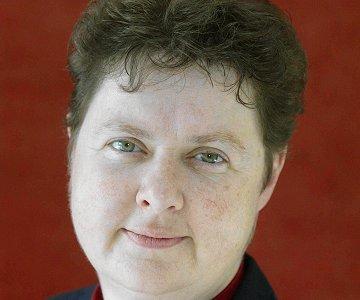 PATSY McGARRY, Religious Affairs Correspondent



[with video]

The death has taken place in Dublin of renowned journalist and broadcaster Mary Raftery.

She died at St Vincent's hospital in Dublin in the early hours of this morning after an illness. She was 54.

One of the outstanding journalists of her generation, Ms Raftery produced some of the most powerful and influential programmes ever broadcast on RTÉ television.

She was best known for the 1999 States of Fear documentary series that revealed the extent of physical and sexual abuse suffered by children in industrial schools managed by religious orders on behalf of the State.

It led to then taoiseach Bertie Ahern apologising to victims of institutional abuse on behalf of the State.

It also led to the setting up of the Ryan Commission, which reported in May 2009, and to the setting up of a confidential committee which heard the stories of victims of institutional abuse.

It was also responsible for the government setting up the Residential Institutions Redress Board which has, to date, it has compensated approximately 14,000 people.

Later in 1999, she wrote the book Suffer the Little Children - The Inside Story of Ireland's Industrial Schools with Eoin O'Sullivan of Trinity College Dublin.

In October 2002, her programme Cardinal Secrets with Mick Peelo, investigated cover-up of clerical child sex abuse allegations in Dublin's Catholic archdiocese. It led to the Dáil passing the Commission of Investigation Act 2004 and the setting up of the Murphy Commission, which reported in November 2009.

The remit of that commission was extended to include Cloyne's Catholic diocese, and that report was published in July 2011.

Born in Dublin and one of four children, she spent much of her young life abroad as her father was in the State's diplomatic service. The family returned to Ireland when she was 12.

She attended the Sacred Heart nuns on Leeson Street in Dublin followed by a period at Mount Anville before moving to Pembroke School - formerly Miss Meredith's Academy - on the corner of Pembroke and Waterloo Roads in the city.

In her fifth year there, she and another girl from the school were sent to St Conleth's, a boys school on the nearby Clyde Road, for honours maths and physics classes. They were the first girls to be taken in there.

From there she went to UCD to study engineering. However, half way through the course, she got involved in journalism and student politics. As she wrote in this newspaper in 1999: "Engineering was great but I discovered it wasn't for me. I spent my time writing and agitating and didn't complete the course."

Throughout her school and college years she played the cello, including a period with the National Youth Orchestra. It led to her becoming involved in the student union at the College of Music on Dublin's Chatham Row.

After engineering, she spent 18 months as the UCD student union's sabbatical education officer.

Ms Raftery began her journalism career in the late 1970s as a sub-editor and reporter for In Dublin magazine before moving onto Magill magazine.

Ms Raftery joined RTÉ in 1984 and worked on programmes such as Black Box , Slants , and Evening Extra before moving to the current affairs series Today Tonight .

After leaving RTÉ in 2002, she wrote a column for The Irish Times and began teaching in the Centre for Media Studies at NUI Maynooth.

In April 2010, her play No Escape , based on the Ryan Report, was staged at the Peacock Theatre in Dublin.

Her last documentary, Behind the Walls , a two-part series charting the history of Ireland's psychiatric hospitals, was broadcast in September 2011.

Summing up her work in a newspaper interview last September, she said "the most important thing you can do is to give a voice to people who have been silenced. And …what else would I be doing?"

She is survived by her husband David Waddell and their son Ben.