DA Church Knew of "Sick" Letter Written 30 Years Ago by Priest about Teenage Brothers on Sadomasochistic Outing
Daily Mail
January 27, 2012

http://www.dailymail.co.uk/news/article-2092391/William-J-Lynn-trial-DA-says-Church-knew-sick-letter-teen-brothers-sadomasochistic-outing.html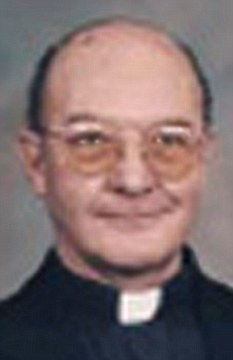 Rev John Mulholland is said to have been allowed to serve in parishes despite church officials knowing of letters about S&M



A letter detailing incidents of sexual abuse and sadomasochism at the hands of priests, written 30 years ago, could help prove that church officials turned a blind eye to molestation.

Prosecutors are asking that the letter - which the The Archdiocese of Philadelphia allegedly learned about in 1968 - be used in the trial of William J. Lynn, the archdiocese's former secretary for clergy.

The letter was said to contain details about teenage brothers on a sadomasochistic outing in which a boy, 15, was strung up and flogged in the woods by his brothers, aged 17 and 18.

Prosecutors say the letter will help them prove that Lynn's actions regarding two other priests, facing trial with him, are part of a long-term pattern or practice by the church of protecting abusive clergy and hiding their conduct from parishioners.

The letter was found among former Rev John Mulholland's possessions. It is alleged that, despite knowing of these incidents, he was allowed to work and minister at parishes across the region until 2002.

Assistant District Attorney Mariana Sorensen said: 'It shows that they put blinders on.'

Judge M. Teresa Sarmina may rule on whether prosecutors can use dozens of old priest-abuse allegations at Monsignor William Lynnís upcoming child-endangerment trial.

Defense lawyers insist Lynn should only be tried for his oversight of the priest and ex-priest on trial with him on rape charges.

They say the contents of personnel files are unproven, irrelevant and could taint the jury's views.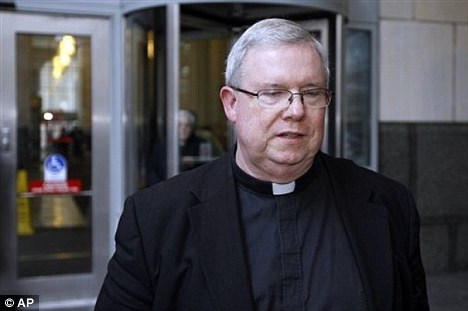 Accused: Monsignor William Lynn is on trial on charges stemming from the alleged sexual abuse of children. Prosecutors want to use old letters in the case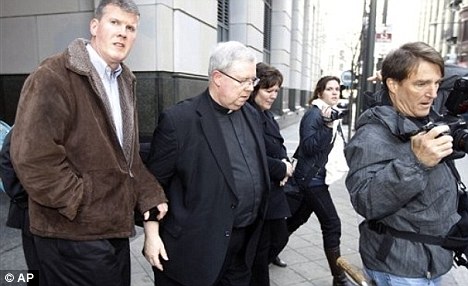 Slammed: Monsignor William Lynn is accused of failing to weed them out despite sex-abuse complaints kept in secret church files



The 61-year-old Lynn is accused of failing to weed them out despite sex-abuse complaints kept in secret church files.

Lynn served as secretary for clergy at the Archdiocese of Philadelphia from 1992 to 2004, most of it under former Cardinal Anthony Bevilacqua.

Lynnís co-defendants are 69-year-old Edward Avery and 48-year-old Rev. James Brennan. It is said Lynn knew or suspected they would molest children when placed in a clergy.

All men have pleaded not guilty.


James J. Brennan, 47-year-old, left, is charged with rape and related crimes as is Edward V. Avery, 68, right


When he was secretary for clergy from 1992 to 2004, Lynn would have reviewed Mulholland's secret file, according to the Philadelphia Inquirer, after he repeatedly asked officials to make him a parish pastor.

This would have included letters he wrote to an 18-year-old in the sixties. His mother gave them to the church after finding them in her son's possessions.

They would have included the letter about the sadomasochistic outing, according to the assistant DA.

According to Sorensen, Mulholland routinely took boys on camping trips and wrote in one letter about 'a two-week torture treatment' designed to turn himself into 'the perfect slave', she said.

Despite Attorney Thomas Bergstrom's insistence that the letter was not proof of a crime and branded it a 'fantasy', Ms Sorensen said they are hoping to present a trial witness who will testify about the sadomasochism

Archdiocesan records say Mulholland served in parishes in Norristown, Philadelphia, Warrington, and Levittown between 1965 and 2002.