Vatican Investigated 4,000 Cases of Child Sex Abuse in the Last 10 Years, U.S. Cardinal Reveals
By Nick Pisa
Daily Mail
February 7, 2012

http://www.dailymail.co.uk/news/article-2097643/Vatican-investigated-4-000-cases-child-sex-abuse-10-years-U-S-cardinal-reveals.html?ito=feeds-newsxml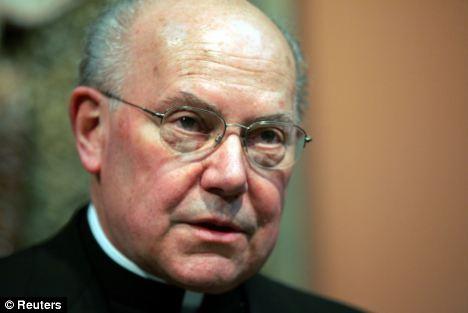 Cardinal Joseph William Levada revealed the figures as he opened a conference on child sex abuse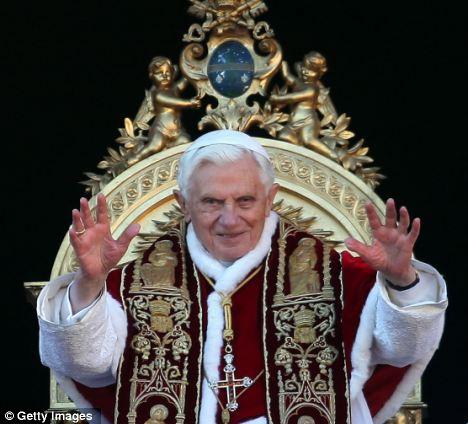 Pope Benedict XVI has called for a 'profound renewal' in the Catholic Church after a series of child sex scandals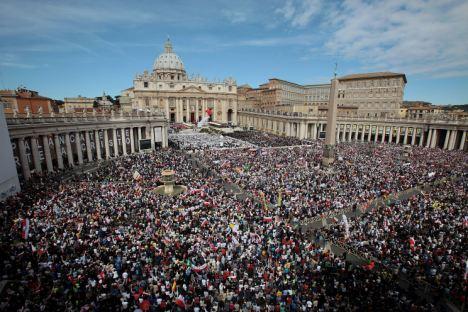 The conference has opened in Rome on the wide scale of child sex abuse which has rocked the Roman Catholic church with cases reported all over the world



A senior Vatican cardinal has revealed how more than 4,000 cases of sex abuse by priests on children have been investigated during the last ten years.

The shock figure was announced by American cardinal Joseph William Levada as he opened a conference on the wide scale phenomenon which has rocked the Roman Catholic church with cases reported all over the world.

Cardinal Levada, who is head of the Congregation for the Doctrine of the Faith, described the figure as a 'dramatic increase' and came in the face of global indignation at the scale of the problem and which has forced Pope Benedict XVI to apologise for previous cases during papal visits as he meets victims.

Addressing the conference in Rome at the Pontifical Gregorian University he also stressed that the Catholic Church had an obligation to report paedophile priests to the police and civil authorities - in the past there have been cases in Ireland and elsewhere that bishops 'dragged their heels' in naming offending clergy.

The event called 'Towards Healing and Renewal' is being attended by more than 100 senior bishops and clergy from all over the world - with Ireland's leading Roman Catholic Cardinal Sean Brady among the delegates and it comes after Benedict ordered an Apostolic Visitation into the Irish Catholic Church following two damning reports on the extent of abuse there.

Cardinal Levada stressed the Pope had urged for a 'profound renewal' in the Church and that helping victims of abuse by priests should be its top priority and in a statement the Vatican added: 'He (the Pope) asks the Lord that, through your deliberations, many bishops and religious superiors throughout the world may be helped to respond in a truly Christ-like manner to the tragedy of child abuse.

'As His Holiness has often observed, healing for victims must be of paramount concern in the Christian community, and it must go hand in hand with a profound renewal of the Church at every level.'

However victim groups have hit and complained that it is nothing more than a 'public relations exercise' as the have not been invited and have again called on the Vatican to release its secret archive of documents which details thousands of cases and which it has so far refused to do.

Joelle Casteix, of support group SNAP (Survivors Network of those Abused by Priests), said: 'How many meetings will it take for Rome to learn that child sex abuse is a crime, predators must be made public and jailed and church officials who cover up molesters must be held accountable ?

'Even after years of promises, meetings and empty apologies, the Vatican cannot do the simplest, cheapest, and the most child-friendly action possible: make public decades of secret files on clergy sex offenders and enablers.'

She also attacked Cardinal Levada and added: 'Conference leaders say the purpose of the event is to create guidelines on how to handle reports of childhood sexual abuse.

'Who will be leading the discussion? The very same experts and church officials who bear responsibility for the continued global cover up of clergy child sex crimes including Cardinal William Levada, who covered up criminal reports of child rape and sexual assault when he was archbishop of San Francisco and Portland.

'True change and child protection comes through accountability from secular authorities. Until we have that, we must see Rome's meeting for exactly what it is: cheap window dressing.'

The scandal erupted more than 18 months ago as hundreds of cases emerged in Ireland, Belgium, Austria, Switzerland and Germany with even Benedict being dragged into the scandal after he was accused of 'dragging his heels' when dealing with a paedophile priest when he was Archbishop of Munich.

Initially the Vatican took what was seen as a 'defensive' step but in recent months Benedict has been increasingly more open about the problem and has described how the Church is 'truly sorry' for the 'grave errors' it has committed in the past and he has met with victims in Britain and Malta, crying and praying with them.

The conference, which is being held behind closed doors, is due to finish on Thursday and will also hear from Irish victim Marie Collins, 64, who was raped and abused by priests when she was a teenager.

Earlier she had told Vatican Radio that it was important for abuser priests to ask forgiveness, somethings she has already granted but to hear church leaders own up to their roles in prolonging suffering by putting the reputation of the Church above the needs of children in their care.