Defrocked Chicago Priest Gets Path to Freedom
By Chip Mitchell
WBEZ
February 15, 2012

http://www.wbez.org/story/defrocked-chicago-priest-gets-path-freedom-96418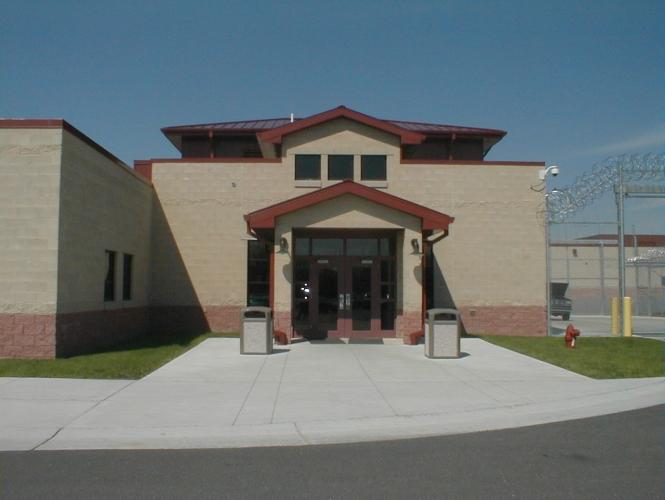 The deal will keep Maday in Sand Ridge Secure Treatment Center in Mauston, Wisconsin, for now.



[with audio]

A court-approved agreement that classifies a defiant former Chicago priest as "sexually violent" could lead to his release from a Wisconsin treatment facility as early as November.

Norbert Maday, convicted in 1994 of sexually assaulting Chicago-area children, avoided a Wisconsin jury trial that would have begun Tuesday. Under the deal, prosecutors in Winnebago County won't contest a supervised release of Maday, 73, if a state evaluation determines the defrocked priest is ready for that freedom. The agreement, approved by Circuit Court Judge Daniel J. Bissett, requires the evaluation to take place in nine months. If Maday remains in custody from there, re-evaluations will occur annually.

Kevin Greene, the case's special prosecutor, said his team also wanted to avoid a jury trial.

"If you lose, he walks away with less supervision," said Greene, an assistant district attorney in Brown County. The agreement "allows the closest supervision in the community that we can get" if the evaluation backs Maday's release, he said.

In 1992, Winnebago County prosecutors charged Maday with molesting two boys, ages 13 and 14, from a Chicago Ridge parish at a 1986 religious retreat in Oshkosh. The court convicted him on three counts of sexual assault and one count of intimidating a witness and sentenced him to 20 years in prison.

In 2007, as Maday completed the prison term, Wisconsin sought his confinement under a statute that puts "sexually violent persons" under control of the state Department of Health Services. As that case dragged on, Maday remained in the department's Sand Ridge Secure Treatment Center in Mauston, a town in central Wisconsin. Tuesday's agreement will keep Maday there as the department provides him treatment.

Maday's attorney, Ralph Sczygelski of Manitowoc, told WBEZ the former priest "has denied he is a sexually violent person" and "continues to vehemently deny that anything bad happened" during the Oshkosh retreat. Maday did admit that there was "potentially sufficient evidence for a jury to find him to be a sexually violent person," Sczygelski said.

Maday's possible release could become embarrassing to Cardinal Francis George, head of the Chicago archdiocese, which employed Maday for almost three decades and paid him a stipend in prison. In 2000, George wrote letters of support to Maday as other top archdiocese officials pushed for early release. At another point, the church won Wisconsin permission for the body of Maday's deceased mother to be brought to his prison. A letter from George thanked then-Wisconsin Gov. Tommy Thompson for that "exceptional act of charity."

In a court deposition, George said his view of Maday changed in the early 2000s after the archdiocese received more accusations about the priest. In 2007, George wrote to the Wisconsin Parole Commission, saying the archdiocese no longer was "capable of receiving him back into our system." The archdiocese says the church laicized Maday that year.

A leading victim advocate said Tuesday's agreement could lead to more sexual abuse.

"Given the fact that Father Maday has been given special treatment in the past, we fear that that will cause him to be potentially released sooner than he should be and we fear that that will put children at risk," said Barbara Blaine, president of the Survivors Network of those Abused by Priests, a Chicago-based group known as SNAP.

But Sczygelski said a supervised release would land Maday in an apartment far from children, schools and parks. "The electronic monitoring these days — the science, the technology, basically — enhances safety tremendously," Sczygelski said. "The neighborhood is told about it. They're given pictures and everything. And if they see him stepping out of line, believe me, they're calling 911."

The archdiocese, asked whether it will help monitor Maday if Wisconsin releases him, noted that his church status has changed. "As a laicized priest, the archdiocese has no relationship with Mr. Maday," spokeswoman Susan Burritt said in a written statement.

The archdiocese declined to say how many Maday victims have come forward or how many have received church compensation. "The archdiocese does not discuss individual claims or settlements," the statement said.

Blaine said Maday has been accused of abusing "three to four dozen children."

The archdiocese said Maday was associate pastor at six area parishes: St. John of God in Chicago from 1964 to 1966, St. Leo in Chicago from 1966 to 1969, St. Louis de Montfort in Oak Lawn from 1969 to 1977, St. Bede the Venerable in Chicago from 1977 to 1983, Our Lady of the Ridge in Chicago Ridge from 1983 to 1989, and St. Jude the Apostle in South Holland from 1989 to 1992.

"The archdiocese extends its prayers for God's healing and peace to all those affected by child sexual abuse," Burritt's statement said.