Vatican to Review Allegations against Omaha Priest
KETV
February 17, 2012

http://www.ketv.com/news/30486664/detail.html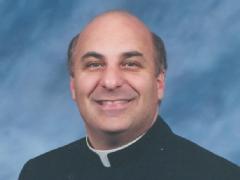 Rev. Al Salanitro



The Omaha archdiocese said the results the investigation of an Omaha priest accused of sexually abusing a minor more than 20 years ago are being sent to the Vatican.

An advisory panel and Archbishop George Lucas determined that the evidence in the investigation of Rev. Al Salanitro met the church's minimum standard for a credible allegation.

"The general rule is that all sexual abuse cases must be referred to the Holy See," said Deacon Tim McNeil, the chancellor of the archdiocese. "The only exception would be when the allegation is manifestly false. In other words, if there is a semblance of truth to the allegation, Archbishop Lucas is obliged to seek the intervention of the Holy See."

The archdiocese reported the allegation in December. Officials said an adult male claimed that he was sexually abused by Salanitro as a minor in the 1990s. Salanitro was the associate pastor of Holy Cross Parish at the time. The allegation was also reported to Douglas County Attorney Don Kleine.

Salanitro took a voluntary leave of absence as soon as the investigation into the allegations began. He remains on administrative leave from his current post with the St. Bernardette parish in Bellevue. Salanitro has denied the accusations against him.