Monterey Catholic Diocese Settles Abuse Case
KSBW
February 17, 2012

http://www.ksbw.com/news/central-california/salinas/Monterey-Catholic-Diocese-settles-abuse-case/-/5738906/8799584/-/motbmwz/-/index.html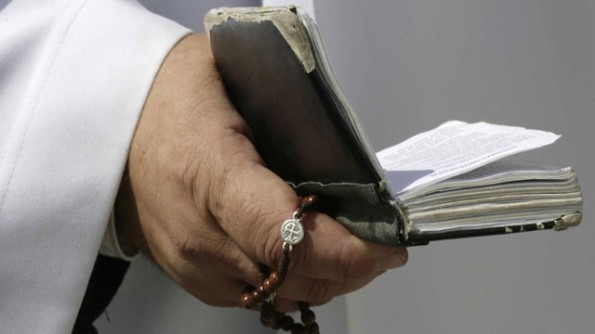 Ints Kalnins/Reuters



The Catholic Diocese of Monterey settled a lawsuit with a parishioner who made allegations of sexual abuse against a former priest, Father Edward Fitz-Henry.

In a letter addressed to all priests of the Monterey diocese and obtained by KSBW on Thursday, the diocese counsel announced a $500,000 settlement with the priest's accuser.

In the letter, the counsel said the diocese chose to settle the sex abuse case because "during the investigation into the 2005 allegation, the diocese learned information about a 1992 situation that we previously believed was a non-sexual boundary violation involving a minor."

The letter goes on to explain that the Diocesan Independent Review Board believes the violation is a credible violation of the charter for the Protection of Children and Young People, and that the next step is for the diocese to send Fr. Fitz-Henry's case to Rome in the next few weeks.

Under the settlement, neither the Monterey Diocese nor Fitz-Henry admited any wrongdoing. Fitz-Henry will remain suspended from the ministry.

The diocese and plaintiff attorney declined to comment on the settlement.