Former Priest Living in Duson Arrested
The Advertiser
March 23, 2012

http://www.theadvertiser.com/article/20120323/NEWS01/120323017/Former-priest-living-Duson-arrested-?odyssey=nav|head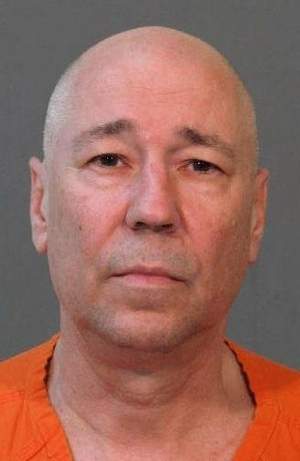 Mark A. Broussard / CPSO photo



A Duson man who had left the priesthood almost two decades ago was arrested Thursday at his home on more than 50 counts of sexual battery from his tenure as a priest in Lake Charles.

Mark A. Broussard, 56, 132 Canary Lane, Duson, was arrested by CPSO detectives, with assistance from Louisiana State Police, yesterday at his home and booked into the Calcasieu Correctional Center. He is being charged with 2 counts of aggravated battery and 52 counts of sexual battery.

The Calcasieu Parish Sheriff's Office and the Calcasieu Parish District Attorney's Office have been working together to investigate accusations that a former priest had inappropriate sexual contact with an 8 year old victim between approximately 1986 and 1989.

On December 22, 2011 the Sheriff's Office received a letter from a local law firm on behalf of the Diocese of Lake Charles stating they had received a letter from the victim, who is now 34 years of age, disclosing the priest had molested him.

The investigation revealed during that time period the victim and his family were attending St. Henry Catholic Church when the priest began sexually assaulting him. Documents were located in the priest's personnel file where the priest indicated sexual contact with at least four other male children. These incidents were not reported to law enforcement.

The priest left St. Henry Catholic Church in 1992 and was relocated to St. Eugene Catholic Church in Grand Chenier, where he resigned from the priesthood in 1994.

"We have been working very closely with District Attorney DeRosier on this case due to the seriousness of the accusations and the fact that it happened 25 years ago," says Sheriff Mancuso. "We hear these types of cases happening all over the country but when it hits home it becomes reality. We feel for this victim and we're hoping to get some closure for him through the justice system."

District Attorney DeRosier says, "Anytime a child is victimized is heartbreaking, but when the abuser is in a position to influence the child, it is particularly upsetting. We intend to prosecute this defendant to the fullest extent of the law." DeRosier adds, "Victims of sexual crimes have 30 years after their 18thbirthday to report incidents. If you have been a victim, I encourage you to report it to law enforcement."

Judge David Ritchie set Broussard's bond at $1,020,000.

CPSO Detective Kathy LeBlanc is the lead investigator on this case.