Accused Former Priest Facing 140 Additional Charges
By Ashley Withers
American Press
April 3, 2012

http://www.americanpress.com/copy_of_broussard-picks-up-additional-charges2012-04-03T15-53-12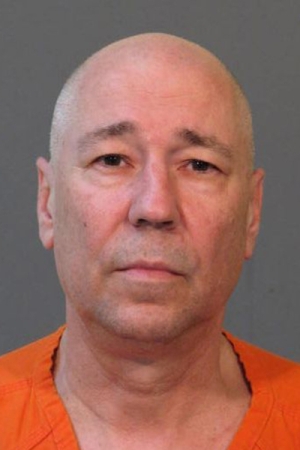 Mark A. Broussard



Former priest Mark A. Broussard on Monday was charged with an additional 100 counts of sexual battery and 40 counts of aggravated rape after another victim came forward, authorities said.

Kim Myers, spokeswoman for the Calcasieu Parish Sheriff's Office, said the crimes occurred at Our Lady Queen of Heaven in Lake Charles — that's where the victim attended school and church — when the victim was 11-16 years old.

Our Lady Queen of Heaven was the first parish Broussard was assigned to after being ordained in May 1986.

The victim, now 36, is one of four young boys documented in Broussard's personnel file from his time with the Diocese of Lake Charles. These accounts of sexual contact with young parishioners were known and recorded by the diocese, but never reported to authorities.

According to diocesan records, Broussard served as a priest at Our Lady Queen of Heaven from July 1986 to September 1988. He also served as a priest in residence at St. Henry Catholic Church in Lake Charles and as pastor at St. Eugene Catholic Church in Grand Chenier. He left the priesthood in 1994.

Broussard, 56, was first arrested March 22 and charged with two counts of aggravated rape and 52 counts of sexual battery.

Myers said the Sheriff's Office on Dec. 22 received a letter from a local law firm writing on the diocese's behalf. It said a 34-year-old man alleged the priest had molested him years ago, she said. Victims of sex crimes have 30 years after their 18th birthday to report abuse.

"The Diocese of Lake Charles previously addressed this very serious matter and has no further comment at this time," said Morris LeBleu, diocese spokesman. "Bishop Provost offers his prayers and concerns to all victims of sexual abuse and their families and pledges his continued cooperation and that of the diocese to the civil authorities."

LeBleu also said that plans are being made for a pastoral visit to Our Lady Queen of Heaven, but no further details were disclosed Monday.

Judge Clayton Davis set Broussard's bond at $2 million for the new charges. Broussard is being held at the Calcasieu Correctional Center.

Local attorney Tom Lorenzi confirmed last Tuesday that he will represent Broussard during criminal proceedings.