Creepy Crawler Ex-phoenix Priest George Bredemann Dies in Prison
By Paul Rubin
Phoenix New Times
April 6, 2012

http://blogs.phoenixnewtimes.com/valleyfever/2012/04/creepy_crawler_ex-phoenix_prie.php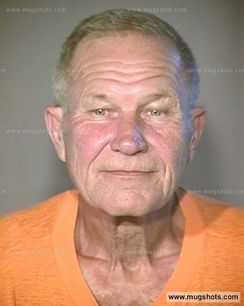 Child-molesting Phoenix priest George Bredemann, dead.



Stories about pedophile Catholic priests have become de rigueur in recent years, in Phoenix and around the rest of the world.

But some of us "oldsters" remember some of the very first detailed accounts of the disgusting diddlers and how those in charge--Bishop Thomas O'Brien here in the Phoenix area--were going to extreme lengths to cover up the criminal goings-on.

We published one of those stories back in 1989, a startling piece entitled "Father Joe" by Terry Greene Sterling, who worked here for many years and was a great colleague.

It told the story of one George Bredemann, a priest whose young victims included many Phoenix-area boys, and how the church and (for a time) the criminal-justice system had continued to allow him to operate with impunity long after he should have been locked up.

Here is that story, which we re-read yesterday after learning of Bredemann's death at the Arizona State Prison in Buckeye. He was 69.

It's an ultimate creepy-crawler read.

Father George, a onetime executive for the Boy Scouts of America, sexually abused at least 15 boys before becoming a priest, and at least eight after. Authorities re-arrested Bredemann in 1990, after he served less than a year in the Maricopa County Jail as part of a plea bargain.

He was on lifetime probation at the time, and was in Miami trying to flee to Brazil.

Turns out that Bredemann's biggest supporter, Bishop O'Brien, had known of past allegations against the guy prior to his ordination.

The last mention of Father George in the media came last November, in a column by the Arizona Republic's veteran columnist E.J. Montini.

It was a story about a Catholic couple whose son had been one of Bredemann's victims a few decades earlier, and how disgusted they were that Bishop O'Brien is slated to be one of three honorees at an upcoming gala church fundraiser.

Montini pointed out that O'Brien in 2003 signed an agreement with the Maricopa County Attorney's Office granting him (the bishop that is) immunity from criminal charges if he admitted--which O'Brien did--that he had exposed children to harm and implemented policy changes within his diocese.

Shortly after that, Phoenix police arrested O'Brien on charges of leaving the scene of an accident after his car struck and killed a pedestrian at the intersection of 19th and Glendale Avenues. The bishop wound up doing some "community service" in that one.

George Bredemann wouldn't have been eligible for release from prison until 2034 when, had he lived, he would have been 92 years old.

His last listed job inside the prison walls was as a "auto mechanic."