Years Later, School May Alert Parents to Abuse
By Michael Rezendes
Boston Globe
April 16, 2012

http://articles.boston.com/2012-04-16/metro/31345609_1_mcguire-child-molester-parents-and-alumni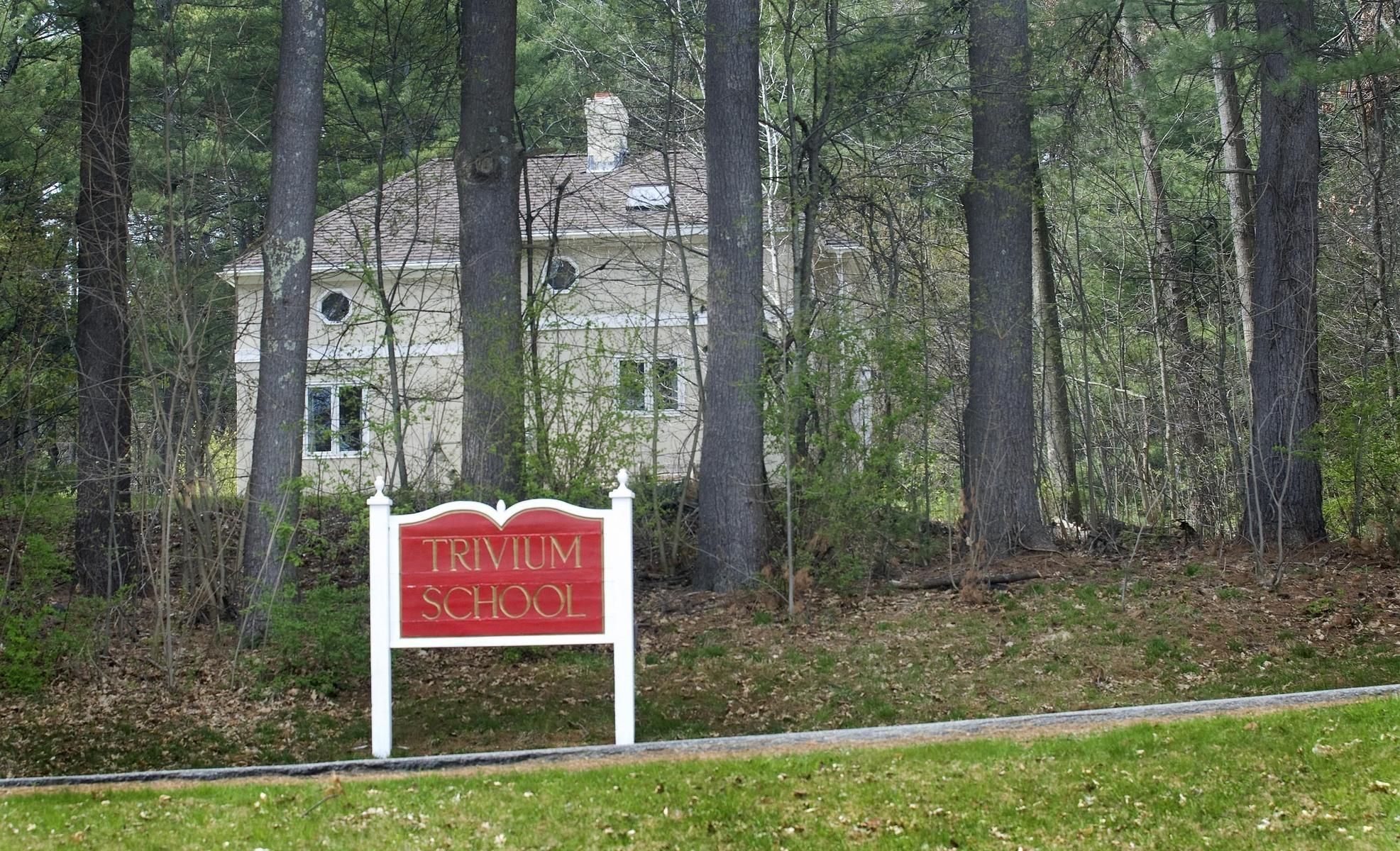 The Rev. Donald J. McGuire was a regular guest at the Trivium School in Lancaster



LANCASTER - At least five former students at a small Catholic day school in Lancaster have said they were abused by the same priest during the 1990s and early 2000s, but the couple who founded and ran the Trivium School stoutly defended the Rev. Donald J. McGuire until 2009, when he was sentenced to 25 years in prison for molesting a former eighth-grader.

McGuire, once a prominent Jesuit with close ties to Mother Teresa, never worked at the Trivium but was a regular guest, saying Mass and speaking at graduations. Founders John S. and Louise Schmitt described him in a 2006 letter to a judge as "a man who has given spiritual direction and sound support to our family and to the families of students who have attended our school."

Now, Louise Schmitt says the school never took steps to find out whether McGuire molested others besides the five former students cited in court proceedings. The school also never notified alumni or their parents that McGuire was once a regular presence on campus.

"I maybe should have investigated but I didn't," she said during an interview at her home last month. Schmitt is also a former teacher and current board member at the school. She said she now realizes McGuire was guilty of sexual abuse.

Carl F. Schmitt, Louise's son and the chairman of the school's board of trustees, said the school never contemplated contacting alumni or parents because McGuire was not a paid employee. But last week, after considering questions from the Globe, he said he would bring the matter to the attention of the full board.

"Notification of people who were here at the time is probably warranted," he said.

State and local officials have little say in how independent Catholic schools are managed, but other private schools have reacted more aggressively when they discovered that students or former students had contact with a child molester associated with the school.

In 2009, officials at the Maimonides School, a Jewish private school in Brookline, notified parents and alumni that a Suffolk County grand jury had indicted a rabbi and former teacher for molesting three students during the 1970s.

More recently, the New England Conservatory sent letters to 6,500 parents of current and former students to tell them that a prominent faculty member had hired a registered sex offender to videotape the school's youth orchestra - even though no student claimed to have been abused.

Court records show that McGuire, a priest who a federal prosecutor said had "dozens of victims" dating to the 1960s, was apparently using the Trivium School as a way station for past, current, and future victims.

The former eighth-grader, known as Dominick in court records, was abused by McGuire before he attended the Trivium, during the 1999-2000 school year, and for three years after he left the school.

Court records from criminal and civil proceedings show that McGuire recommended the school to Dominick's mother and to the parents of at least two other of his alleged victims.

McGuire was a guest speaker at school graduation ceremonies in 1992, 1994, and 1996, according to Carl Schmitt. In addition, the Globe has reviewed letters written by McGuire saying that he visited the school in 1995 and 2000.

In his 1994 graduation address, a copy of which was obtained by the Globe, McGuire saluted John and Louise Schmitt, recalling a conversation "over a good bottle of wine," where he listened to John Schmitt explain his educational theories.

And the Schmitts supported McGuire throughout his legal battles, until he was convicted and sentenced for molesting the former student.

"The outrageous accusation sounds like a bitter person trying blackmail. . . . We have wondered all along how many of the alleged 'victims' were telling the truth," wrote Louise Schmitt in a hand-written note to McGuire following the first public allegation against him, in 2003.

In 2007, Carl Schmitt said, the school received a federal subpoena requesting Dominick's school records.

Still, the following year, during McGuire's federal trial on charges that he repeatedly abused Dominick, a Trivium School graduate testified that Dominick had a reputation for lying, a conclusion she said that she reached in part by discussing the matter with Louise Schmitt a few months prior to her testimony.

Louise Schmitt said she did not remember discussing Nicole Syren's testimony with her. But she acknowledged her longtime admiration for McGuire, and said she never believed he was capable of molesting anyone until after he was convicted of abusing Dominick.

"The difference between the appearance and what was actually the case is really startling," she said. "It's hideous."

Philip F. Lawler, a former Trivium board member whose family housed Dominick when he attended the school, said that if he were still on the board he would feel compelled to notify alumni that McGuire is now a convicted child molester.

"I would feel obligated to write to alumni and say, 'We know this guy had access to students and some have been victimized and if you were and want to come forward, you can,' " Lawler said.

Lawler, the editor of Catholic World News and an early critic of the Catholic hierarchy's mismanagement of accused clergy, also said he found the Schmitts' support for McGuire through most of the last decade "very disappointing" because, in the spring of 2000, he and his wife informed Louise and John Schmitt that they had serious misgivings about McGuire's relationship with Dominick.

In separate interviews, the Lawlers said their misgivings were based on occasional comments made by Dominick, who was then 13 years old.

"He started telling us things about how they traveled together and how he gave McGuire massages," Philip Lawler recalled.

Leila Lawler said that toward the end of the school year she contacted Louise Schmitt and had a detailed conversation with her to report her concerns about McGuire, although she did not specifically accuse him of sexual abuse because, she said, she had no direct evidence.

Louise Schmitt said she does not recall speaking with Leila Lawler about her misgivings regarding McGuire's relationship with Dominick, although she said she does recall that Lawler entertained "suspicions" about McGuire.

Lawler said she also telephoned Dominick's mother, who was living in Florida, to advise her against allowing her son to travel alone with McGuire.

But the boy's mother became upset and reported the call to McGuire, who was furious at the couple when he visited their home for the first and only time, in the spring of 2000.

"He screamed at Phil and threatened to sue me for maligning his character," Leila Lawler recalled.

After the meeting, Philip Lawler said he asked a Jesuit priest to notify McGuire's superiors of what he believed was an inappropriate relationship. Court records show that Lawler's alert was forwarded to top officials in the Chicago Province, where McGuire was based, but the officials failed to take action.

Lawler said he often wonders if he could have done more to help Dominick but always comes up empty. "I had no real evidence," he said, "just a gut feeling."