Priest Pleads Innocent to Felony Charge
Daily Inter Lake
April 19, 2012

http://www.dailyinterlake.com/news/local_montana/article_7b912366-8a79-11e1-b1bd-0019bb2963f4.html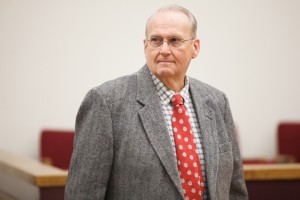 Patrick Cote/Daily Inter Lake



The 67-year-old Catholic priest charged with possessing child pornography pleaded not guilty Thursday in Flathead District Court.

The Rev. Rudolph "Rudy" Bullman, who for 11 years led Risen Christ Parish in Evergreen, is charged with felony sexual abuse of children.

The Roman Catholic Diocese of Helena placed Bullman on administrative leave the same day that he was interviewed by detectives.

Bullman was charged after pornographic images of children between the ages of 12 to 18 were found in the Internet cache files on his computer and a further 23 images were found to have been deleted.

He was arrested on a $15,000 bond but was released on his own recognizance during his initial hearing in Flathead Justice Court.

On Thursday, Bullman appeared in court with his attorneys, Wendy Holton and John Dudis, and pleaded not guilty.

If convicted, he faces up to 10 years in prison and a fine of up to $10,000.

His next hearing is scheduled for Aug. 29.