Priest, Former Head of Child Protection Office and Principal, Accused of Abuse
By Ella Desrosiers
Imperfect Parent
April 19, 2012

http://www.imperfectparent.com/topics/2012/04/18/priest-former-head-of-child-protection-office-and-principal-accused-of-abuse/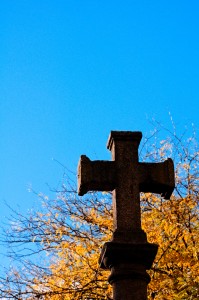 Rev. Terry W. Specht denies allegations of sexual misconduct. Photo via dcubillas SXC Photo



The Rev. Terry W. Specht, a prominent priest in the diocese that oversees Northern Virginia, is being investegated following accusations of sexual misconduct with a minor boy which allegedly occurred during the late 1990s while he was a parochial vicar at St. Mary of Sorrows Church in Fairfax.

According to the Washington Post, Specht was director from 2004 to 2011 of the Office of Child Protection and Safety, which handles outreach to child abuse victims, training on abuse for church employees and volunteers and monitoring of youth activities "to ensure that all contact with young people is appropriate," its Web site says. Specht also served as chaplain and assistant principal from 2000 to 2004 at Paul VI Catholic High School and has been pastor of Holy Spirit Church in Annandale since 2007.

"Any allegation of abuse deepens the pain felt by all Catholics and particularly survivors of abuse," Arlington Bishop Paul Loverde said in a report by NBC Washington. "We are committed to full cooperation with law enforcement regarding this allegation, and I have directed an independent investigator to review the actions and decisions made by Father Specht during his tenure as director of child protection."

Specht denies the allegations levied against him. He has been put on administrative leave while the Diocese of Arlington and the Fairfax County Police investigate.

As of Wednesday evening, attempts to view Specht's Twitter account have lead to an error message.

Anyone with any information should contact the Fairfax County Police.