Man Says He Held Secret for 30 Years
Turn to 10
April 26, 2012

http://www2.turnto10.com/news/2012/apr/26/man-says-he-held-secret-30-years-ar-1014667/

[with video]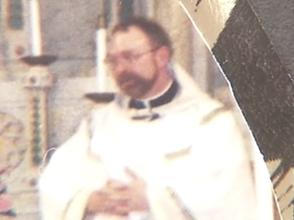 Rev. Timothy Gorton



A man who accused his uncle, a former Woonsocket priest, of sexual misconduct said Thursday it was a painful but necessary step to move forward.

Jamie Wilkinson said that's why he decided to confront the Rev. Timothy Gorton about the misconduct that he says happened more than 30 years ago.

Wilkinson, 43, said the Roman Catholic Diocese of Providence asked him to take a lie detector test and that he passed.

"This is a very, very hard situation for me, for my family, for everybody involved," Wilkinson said.

Gorton served most recently at the Church of the Precious Blood in Woonsocket.

But he's worked all over Rhode Island, including at a church in Cumberland, where Wilkinson said one of the incidents happened in the rectory. Another incident allegedly happened in Narragansett.

"My uncle had denied it the whole time and got very belligerent," Wilkinson said.

Wilkinson recently went to the Diocese of Providence, where he says his allegations were taken seriously.

The bishop took action against his uncle, stripping Gorton of his right to practice as a priest and asking him to move out of the rectory in Woonsocket immediately.

"He's no longer a priest. He can no longer wear the collar, and he can no longer say Mass or anything like that," Wilkinson said. "He can't be in that official role. He can't have the power that he has, especially with kids around."

Gorton has left the rectory in Woonsocket, but NBC 10 could not determine where he's living.

Wilkinson said he believes that there may be other adults who were victimized as children.

"If I don't do anything now, there's a chance that these victims will suffer in silence for the rest of their lives," Wilkinson said.

Not everyone supported his decision to speak out.

Wilkinson said he waited for so many years because he didn't want to upset his family. But now, he's at peace with his decision.

"I believe in my heart I've done the right thing," Wilkinson said.

Wilkinson also said he talked with police, but he learned the statute of limitations on the alleged crimes has run out.