Abuse Inquiry: 3 Priests with Bucks Ties Found Unsuitable to Serve; 1 Cleared
Philly Burbs
May 4, 2012

http://www.phillyburbs.com/ap/national/abuse-inquiry-priests-with-bucks-ties-found-unsuitable-to-serve/article_a71610f3-bfac-53d7-9a07-5ee5fd5b228d.html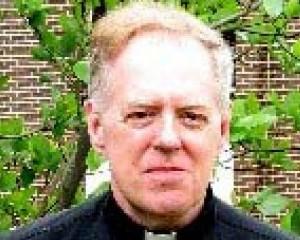 Rev. George Cadwallader of St. Vincent De Paul



PHILADELPHIA — Philadelphia Archbishop Charles Chaput says five priests — including three with Bucks County ties - have been found not suitable for ministry due to substantiated allegations of sexual abuse or boundary violations.

Chaput says three priests will be returned to ministry - including one from Bucks County — and another died during the investigation.

Chaput says 17 other cases have been investigated, but the findings are not being announced Friday.

The three priests with local ties who were found unsuitable for ministry by the archdiocese include:

* The Rev. George Cadwallader, for alleged violation of "The Standards of Ministerial Behavior and Boundaries." He had served at Queen of the Universe parish in Middletown before his assignment to St. Vincent De Paul in Northampton.

* The Rev. John Reardon, for alleged sexual abuse of a minor. He was assigned to St. Joseph the Worker in Falls and was a former pastor at St. John at the Cross in Abington.

* The Rev. Thomas Rooney, for alleged violation of "The Standards and Ministerial Behavior and Boundaries." He graduated from Conwell Egan High School in 1968 and celebrated his first Mass at Our Lady of Grace in Penndel in 1991.

Among those found suitable for ministry was the Rev. Michael Chapman, who was raised in Levittown. The alleged violation of "The Standards of Ministerial Behavior and Boundaries" lodged against him was found unsubstantiated.

"The process of reviewing these cases was designed to ensure that the decisions announced today reflect our commitment to protect children, assist victims, restore the integrity of the priesthood and provide evidence to the broader community that they can have confidence in these outcomes," the cardinal said.

He also offered his "heartfelt apology" to all victims of clergy abuse.

The announcements come during the criminal trial of Monsigner William J. Lynn, a former top aide at the archdiocese. He is charged with child endangerment for his handling of abuse complaints from 1992 to 2004, mostly under the late Cardinal Anthony Bevilacqua.

The February 2011 grand jury report that led to Lynn's case also alleged that dozens of accused priests were still active in Philadelphia, despite a zero-tolerance policy among U.S. bishops. The accusations ranged from sexual abuse to inappropriate boundary issues.

A 2005 grand jury report had blasted the church for ignoring or dismissing sexual-abuse complaints made against 63 priests in the archdiocese over many decades.

The 2011 report said the archdiocese was continuing to downplay complaints or focus on minor discrepancies to find them not credible.

The archdiocese responded by suspending the priests and hiring a former child sex-crimes prosecutor, Gina Maisto Smith, to re-examine complaints involving active priests.

A year ago, the criticism came from within when the head of the archdiocese's lay panel on priest sex-abuse blasted then-Cardinal Justin Rigali's response to the pedophilia crisis, saying he and his bishops "failed miserably at being open and transparent."