Update: Ex-priest Convicted of Trying to Hire Hit Man to Kill Abuse Accuser
By Scott Goldstein / Reporter
Dallas Morning News
May 14, 2012

http://crimeblog.dallasnews.com/2012/05/ex-priest-accused-of-hiring-hit-man-to-kill-abuse-accuser-testifies-he-thought-his-life-was-in-danger.html/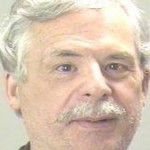 John Fiala also faces sex assault charges in Edwards County.



A former Roman Catholic priest accused of sexually assaulting a teenage boy at gunpoint was convicted this afternoon of trying to hire a hit man to kill the boy.

John Fiala, who faces up to life in prison, showed no outward emotion as the verdict was read. The jury of nine women and three men that convicted him after a few hours of deliberating will decide his punishment.

Testimony in the punishment phase of the trial is underway.

Fiala testified this morning that he told a purported hit man to kill his accuser because he thought his own life was in danger.

He said his friend and neighbor Scottie Fisher told him the hit man was his brother. The brother would likely turn on Fiala if he wasn't convinced the hit was on, Fiala said Fisher told him.

"I knew that if I didn't do this, I'd be the one on the list, marked to be killed, according to what Scottie said," Fiala said.

But the man Fiala met with in November 2010 and instructed to murder his accuser in exchange for $5,000 was actually an undercover police officer. And the entire conversation was surreptitiously video recorded and played for the Dallas County jury yesterday.

Fiala's attorney asked him why he gave specific instructions to the undercover cop, including to "chop off his head."

"That was what Scottie told me to say," Fiala said.

Prosecutors Hector Garza and Brandon Birmingham have argued that Fiala wanted his accuser dead because he was distraught over indictments that accused him of sexually assaulting the 16-year-old boy in his rural West Texas parish in Edwards County.

Fiala testified that he was distraught about the allegations against him. But he said it was because he was having trouble forgiving the boy for making up false allegations against him.

Garza asked Fiala what Fisher would have gained by having the boy killed.

"Nothing," Fiala said.

Prosecutors urged the jury not to buy Fiala's claim that Fisher's threats led him to act like he wanted his accuser killed.

"John Fiala is not a puppet," Birmingham said. "He is a puppeteer."

Defense attorney Rex Gunter said Fiala had no true intentions of having his abuse accuser killed. He told jurors not to find his client guilty despite what they saw on the potentially damning video.

"Just saying the words doesn't show intent," Gunter said.