Priest to Serve Time for Assaulting Parishioner
By Gary V. Murray
Telegram & Gazette
May 25, 2012

http://www.telegram.com/article/20120525/NEWS/120529607/1116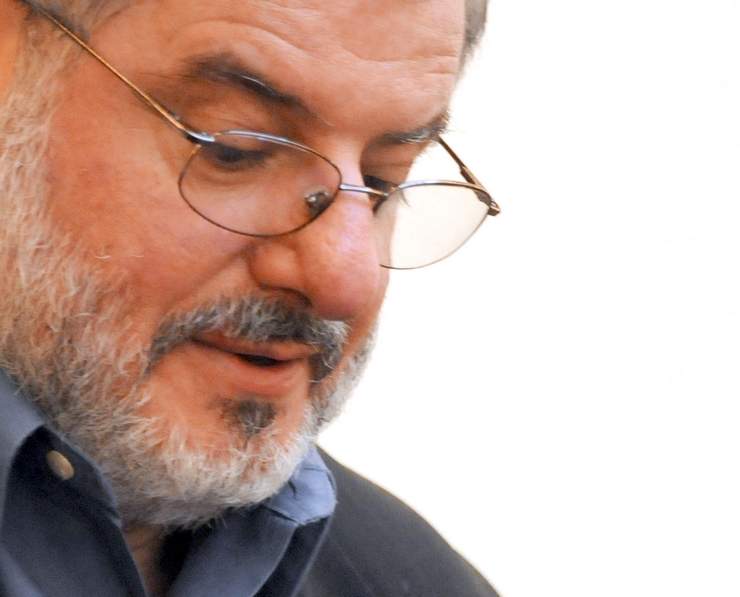 Rev. Charles M. Abdelahad, longtime pastor of St. George Antiochian Orthodox Cathedral listens to his sentencing this afternoon. (T&G Staff/TOM RETTIG)



The Rev. Charles M. Abdelahad, longtime pastor of St. George Antiochian Orthodox Cathedral, was sentenced to serve 90 days of a two-year jail term today after being found guilty of physically assaulting a female parishioner during counseling sessions.

The 56-year-old priest, now on a leave of absence, was accused of physically and sexually abusing the 45-year-old woman during about three years' worth of counseling sessions at the church on Anna Street. The sessions began in 2007 and were aimed at treating the victim's eating disorder.

Judge Andrew M. D'Angelo, who presided over the priest's jury-waived trial in Central District Court, found Rev. Abdelahad guilty of one count of assault and battery with a dangerous weapon (shod foot) for kicking the woman and one count of assault and battery for biting her.

Judge D'Angelo acquitted Rev. Abdelahad on charges of indecent assault and battery, four additional counts of assault and battery and three additional counts of assault and battery with a dangerous weapon.

The judge sentenced Rev. Abdelahad to two years in the House of Correction, with 90 days to be served, on the assault and battery charge. The balance of the sentence was suspended for three years with probation. Judge D'Angelo imposed a concurrent term of three years' probation on the assault and battery charge.

Assistant District Attorney Cheryl R. Riddle recommended a two-year jail sentence with seven years of probation. The priest's lawyer, James G. Reardon Jr., asked that his client be placed on probation for a year.

The victim testified that Rev. Abdelahad told her he believed she had been sexually abused by her father as a child and that her eating disorder was a manifestation of the anger she felt over the abuse. She denied having been abused by her father and said Rev. Abdelahad beat her if she defended her father during their counseling sessions.

At various times, Rev. Abdelahad slapped her in the face, yelled profanities at her, kicked her in the shins, struck her with his elbow and a miniature baseball bat, knocked her head against a radiator, pinned her down and ripped her clothing off and bit her, according to the woman.

She also accused the priest of sexually assaulting her on more than one occasion.

When she complained about the priest's actions, he allegedly told her they were engaged in "spiritual warfare" and that her body was a "battleground."

Introduced into evidence by Ms. Riddle were photographs taken by the victim showing injuries she said were inflicted by the priest.

Rev. Abdelahad did not testify in his own defense.

"I trusted him with all my heart and soul," the victim said of Rev. Abdelahad in an impact statement read prior to sentencing.

"If this were any other man, I would have listened to the voices in my head that told me he was crazy and to get out," she said, adding that she now viewed her former pastor as "a dangerous man."

She said she had no contact with her parents and siblings for three years because Rev. Abdelahad forbade it. She also informed the court that her brother took his own life last week.

In asking the judge to impose her sentencing recommendation, Ms. Riddle said Rev. Abdelahad used his position of authority and trust to carry out his crimes and took advantage of a woman who was vulnerable because of her mental health issues. In addition to suffering from bulimia, the victim said she had been diagnosed with depression and anxiety.

Mr. Reardon urged the judge to spare his client a jail sentence, saying Rev. Abdelahad, who is married and the father of three children, "did many, many good things" over the years and was "widely respected and regarded in his church.

"I think his career as a priest is over," the defense lawyer said, adding that he would not be surprised if the priest were named as a defendant in a civil lawsuit related to his conduct.

Before imposing sentence, Judge D'Angelo said he was still uncertain about Rev.

Abdelahad's motivation.

"Whether he thought he was doing the right thing or not, he wasn't," the judge said. He said he could not overlook the victim's injuries, which he described as "horrendous."

As a condition of probation, Judge D'Angelo ordered Rev. Abdelahad, who is not a licensed mental health professional, not to engage in any mental health counseling.