Sentencing of Former Priest on Child Abuse Charges Adjourned
RTE News
May 25, 2012

http://www.rte.ie/news/2012/0525/joseph-steele-court.html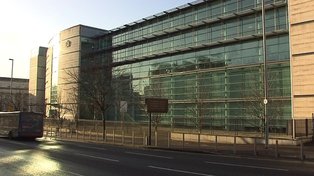 Sentencing adjourned over concerns raised about Joseph Steele's mental health



Joseph Steele, 71, who was a priest in the Holy Ghost Order, had pleaded guilty to sexually abusing a boy and a girl 40 years ago.

Steele, whose address was given as Kimmage Manor, Crumlin in Dublin, arrived at court in a wheelchair.

He admitted five counts of indecent assault and two of gross indecency against a male child between 1967 and 1971.

He also admitted a further three counts of indecently assaulting a female between 1979 and 1983 and was due to be sentenced today.

His solicitor Denis Maloney put a report from a consultant psychiatrist before the court stating that his client would not be a reliable person in court because of cognitive difficulties in his mental health.

The solicitor asked the court to adjourn sentencing so that an application could be mounted, which could potentially quash Steel's guilty pleas.

He assured the judge and the prosecution that Steele, and the Holy Ghost Order to which he belonged, would facilitate any further examinations to be conducted by a psychiatrist on behalf of the court.

A prosecution lawyer said the psychiatristís report had come very late in the day given that Steele had taken advice from his legal team, had been asked if he understood the charges, and had pleaded guilty to them.

The judge adjourned the case until July and released Steele on bail in the meantime.