'Sex History' Window to Pedophile Priest's Mind
By Gillian Flaccus
San Antonio Express-News
June 1, 2012

http://www.mysanantonio.com/news/article/Sex-history-window-to-pedophile-priest-s-mind-3601240.php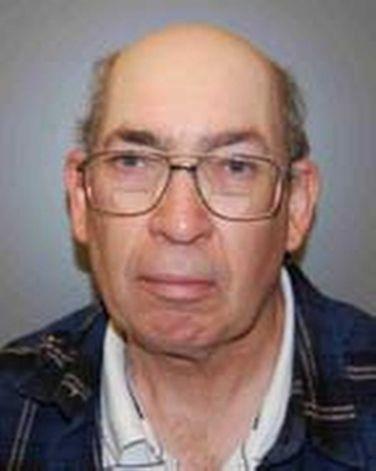 FILE - This undated file image provided by State of California Department of Justice shows former priest and convicted sex offender, Robert Van Handel, who was molested as a student at St Anthony's seminary school and then returned there as a priest where he molested boys in the choir.



[Archive of Franciscan Sex Abuse in the Province of St. Barbara - BishopAccountability.org]

LOS ANGELES (AP) — The priest always started his favorite "game" by having the young boy remove his underwear and put on loose-fitting shorts so he could fondle him more easily. Then, the Rev. Robert Van Handel would run his hands up and down the child's body as he stretched across his lap, Walkman headphones on his ears, pretending to be asleep.

The recollection appears in a 27-page "sexual history" written by Van Handel, a defrocked Franciscan cleric who is accused of molesting at least 17 boys, including his own 5-year-old nephew, local children in his boys' choir and students at the seminary boarding school where he taught.

The essay, penned for a therapy assignment and kept secret for years, provides a shockingly candid and detailed window into the troubled mind of a notorious pedophile priest. The narrative is believed to be the first of its kind to be publicly revealed through civil litigation despite years of lawsuits targeting sexually abusive priests.

Most confidential files unearthed in court cases only hint at the existence of sexual histories, which are a common part of therapy meant to be seen only by the priest and his psychologist, said attorney Jeffrey Anderson, who has handled more than 2,000 church abuse cases.

"This is unique," Anderson said. "It really is a glimpse into the mind of the molester."

Van Handel's narrative came to light as part of a $28 million settlement between the Franciscans and 25 clergy abuse victims six years ago that also called for disclosure of the religious order's internal files. The accused priests fought unsuccessfully to keep their documents private in a battle that went all the way to the California Supreme Court.

The Associated Press obtained more than 4,000 pages, including Van Handel's "sexual history," from a plaintiff's attorney last week.

Van Handel's account, written between 1993 and 1994 during his treatment at Pacific Treatment Associates in Santa Cruz, is corroborated by letters, victim interviews and court papers from his file. A probation officer also cited the narrative in a sentencing report.

In the essay, Van Handel — who was himself molested by a priest at age 15 — traces his perilous descent from a sexually repressed pre-teen terrified of puberty to a serial pedophile who handpicked his victims from the members of a prestigious boys' choir that he founded.

He seems mortified by his crimes but also entranced by them: He describes his "most beautiful" victim, a tanned and tow-headed child of seven, and talks about molesting a trio of brothers and taking nude pictures of the youngest sibling that were "quite artistic."

"Once, or perhaps more than that, I took him up into the tower which was stark concrete with steel barred windows and he posed as a prisoner with few clothes on. I took some photos of him tied up with a big rope," Van Handel recalls of the 7-year-old. "It was as though I could do anything with him that I wanted."

The priest would fondle his singers under the guise of tickling games or back rubs during one-on-one choir rehearsals. He had the boys play dart games that ended in sexually charged wrestling. He rubbed the genitals of high school seminary students in their dorms and photographed young boys in the shower on a choir trip to Europe.

Van Handel seems unaware of how serious his actions are and rarely expresses regret except to describe his paranoia when he thought he would be caught. Instead, he focuses on his own emotional needs in a rare moment of self-reflection.

"There is something about me that is happier when accompanied by a small boy," he writes. "Perhaps besides the sexual element, the child in me wants a playmate."

Van Handel, now 65, is a registered sex offender in Santa Cruz County. He did not return messages and his attorney, Robert "Skip" Howie, said he would instruct him not to comment. Howie said the disclosure of the private medical document will prevent the future identification and treatment of offenders.