Former Catholic Altar Boy's Death at 39 Was Result of Abuse, Lawsuit Alleges
By Alyssa Newcomb
ABC News
June 16, 2012

http://abcnews.go.com/US/phoenix-catholic-diocese-sued-mans-abuse-death/story?id=16579667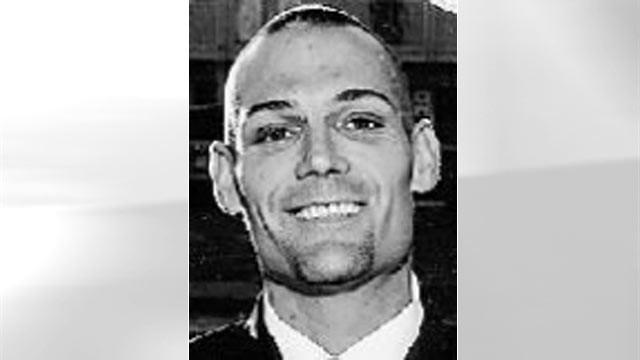 David Michael Pain Jr., seen here in his obituary image, found on www.messingermortuary.com, died in 2010.



An Arizona man filed suit against the Diocese of Phoenix and two church figures, alleging the abuse his son suffered as an altar boy led him to engage in destructive behaviors that ultimately led to his death.

David Michael Pain Sr. filed the suit on Wednesday, seeking justice for his son, David Michael Pain Jr., who died two years ago at the age of 39.

The suit names the Diocese of Phoenix, former Bishop Thomas J. O'Brien and Rev. John "Jack" Spaulding, the priest who allegedly abused David Jr., beginning when he was in 7th grade.

The alleged abuse swept David Jr. into a downward spiral of drugs, crime and suicide attempts, drastically altering his life, according to the lawsuit.

In June 2010, David Jr. burst into his father's home and threatened him. Pain shot his son in self defense.

He told the Arizona Republic he did not want to inflict a life-threatening shot, but the bullet happened to graze an artery.

David Jr. died hours later without seeking medical treatment. Cocaine and methamphetamine were found in his system.

Jan Krolczyk, the mother of David Jr. and ex-wife of Pain, is not participating in the lawsuit but said she wholly agreed the church was responsible for her son's death.

"I absolutely hold them responsible," she said.

Krolczyk said she didn't find out about the abuse until her son was in his late teens or early twenties.

"We were talking and he suddenly disclosed [the abuse]," she said. "I had no idea."

Looking back, Krolczyk said during the abuse "that's when David started drugs."

"He became unmanageable. He became angry," she said.

Weeks after David died, his father told the diocese about the alleged abuse.

The Diocese of Phoenix said it could not discuss the pending litigation, but would continue to keep the Pain family in its prayers.

"As always, Bishop Olmsted and the Diocese of Phoenix encourage anyone who has experienced sexual misconduct or abuse by a member of the clergy or by any employee or volunteer of the Church to make a report to local law enforcement and to contact the Diocesan Office of Child and Youth Protection," the diocese said in a statement issued to ABCNews.com.

Spaulding, the priest who allegedly abused David Jr., was suspended in 2011 after a diocese investigation found Pain's story, and that of three other accusers, to be credible.

Spaulding's attorney, Philip Seplow, called him a "beloved" member of the community and denied the abuse allegations.

"I think what it is is [David] Michael Pain Sr. killed [David] Michael Pain Jr. and it looks to me like he's trying to exorcise his own demons," Seplow said.

Krolczyk left the church, though she said despite the lawsuit, her ex-husband has not.

"I just find the whole scenario obscene," she said. "I think the Catholic Church knows what is going on and they do nothing about it."