Diocese of Davenport Bankruptcy Comes to an End
The Quad-City Times
June 22, 2012

http://qctimes.com/news/local/diocese-of-davenport-bankruptcy-comes-to-an-end/article_2558e96c-bbc9-11e1-9172-0019bb2963f4.html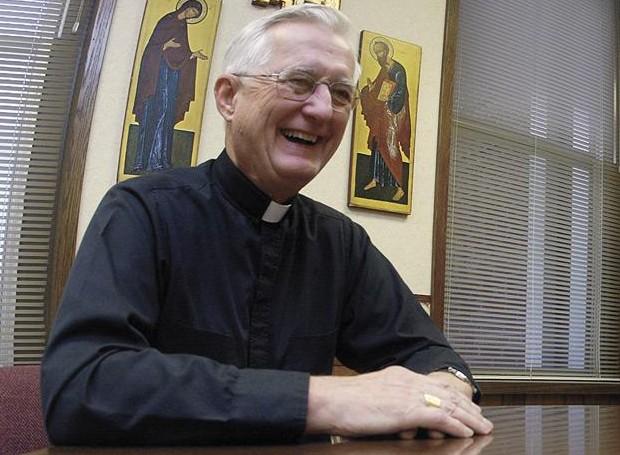 Bishop Martin Amos in 2007.



The Diocese of Davenport has emerged from bankruptcy and complied with all non-monetary undertakings, a federal judge has ruled.

Judge Lee Jackwig, the chief judge of the U.S. Bankruptcy Court, found that the diocese met the requirements of a bankruptcy plan that was ordered June 26, 2008, including maintaining a list on its website of priests and others accused of sexually abusing minors.

Attorney Craig Levien, who has represented local victims of clergy abuse, took issue with the list on Thursday, the same day the diocese issued a news release declaring it was in "full compliance." Levien said one name — Walter Phipps — doesn't appear on the list, although he is mentioned as an "abuse perpetrator" in court filings.

A court order issued June 7 stated that Phipps "is known to law enforcement as an abuse perpetrator and the allegations against him will be determined to be credible and his name will be listed on the diocese website as a perpetrator."

As of Thursday, Phipps was not on the diocese's credibly accused list.

Diocese spokesman Deacon David Montgomery said Thursday a diocese review board will review cases against Phipps and another person in early July, and he anticipates their names will be added to the list afterward.

Montgomery, who declined to give the other person's name, said that person and Phipps were not priests.

"The bankruptcy was all about priests and religious orders accused of abusing children," Montgomery said. "We're going to comply with the court orders, of course."

When asked if Phipps ever worked with children, Montgomery said he didn't know enough about the case to comment.

Levien said he is concerned Phipps name is being left off the list even after the diocese bankruptcy case closes.

"The last chapter has yet to be written as to whether they've fully complied," Levien said. "Buried in bankruptcy filings is a name as opposed to putting it on their website as they're supposed to do."

Levien said Jackwig in her ruling kept open the right of any interested party to bring a motion to review whether non-monetary reforms have been met. He added he thinks not all reforms have been met and he anticipates future filings.

The Davenport diocese filed for bankruptcy in October 2006 after it lost its first civil sex abuse trial.

The diocese, its insurance company and the creditors committee agreed to a $37 million bankruptcy settlement, with the stipulation that the diocese and all Catholic entities in the diocese were to be released from liability.

Travelers Insurance Co. paid $19.5 million and the diocese paid $17.5 million. More than 150 sex abuse victims were covered by the settlement.

Diocese Bishop Martin Amos issued a statement Thursday, saying, "The bankruptcy process provided the best opportunity for healing and for the just and fair compensation of those who have suffered sexual abuse by priests in our diocese."

Levien said victims' healing has taken its own path.

"Unfortunately, the diocese's actions refunding and seeking legal remedies for failing to take further responsibility does not help in the healing," he said.

The diocese said Thursday it will continue to promote safe environments for children by requiring ongoing training in recognizing and eliminating threats to children, complying with the Charter and Norms of the U.S. Conference of Catholic Bishops and requiring background checks for all clergy as well as for employees and volunteers who work with children.

Montgomery said the diocese will keep its list of credibly accused on its website indefinitely and continue to offer victim counseling.

"I don't know if we could ever put this behind us," Montgomery said. "It'll be a long time for some survivors to find healing."