St. Paul Priest Suspected of Sexual Assault of Minor Has Dwi Record
By Mara H. Gottfried
Pioneer Press
June 29, 2012

http://www.twincities.com/localnews/ci_20974188/st-paul-priest-suspected-sex-assault-minor-has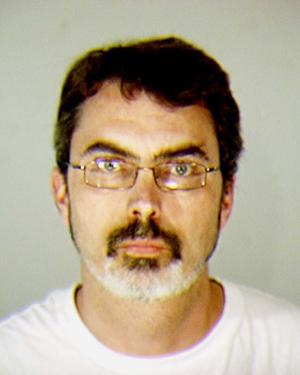 Rev. Curtis Carl Wehmeyer, 47, was arrested on Friday, June 22, 2012 on suspicion of criminal sexual conduct. Photo courtesy of Ramsey County.



A St. Paul priest under investigation for a sexual assault involving a juvenile was convicted of DWI in 2009.

A Fillmore County, Minn., sheriff's deputy received a complaint Sept. 29, 2009, of a man in his 40s "asking 18 year olds where they live, go to school, and if they wanted to party with him," according to a sheriff's office report.

Deputy Tim Rasmussen identified the man as the Rev. Curtis Carl Wehmeyer, and cited him for operating a motor vehicle while under the influence of alcohol, a misdemeanor.

In the current case, St. Paul police arrested Wehmeyer, 47, on Friday, June 22, on suspicion of criminal sexual conduct. On June 21, police said they were told that Wehmeyer abused a juvenile male over a two-year period.

The Archdiocese of St. Paul and Minneapolis removed Wehmeyer as pastor of the Parish of the Blessed Sacrament on the East Side on June 21.

Wehmeyer was released from jail Monday. The Ramsey County attorney's office is reviewing the case for charging.

Wehmeyer declined to speak to a reporter Friday, and the attorney who represented him in the 2009 case has not returned phone calls.

Archdiocese spokesman Jim Accurso said because of the St. Paul police investigation he can't comment about the Fillmore County case, whether the archdiocese knew about the DWI, or whether Wehmeyer was disciplined for it.

"We strongly encourage anyone with knowledge of misconduct to contact the St. Paul police department and notify the

archdiocese," Accurso said.

The Fillmore County sheriff's office report has the following information about what happened Sept. 29, 2009:

Rasmussen received a complaint from a Spring Valley Kwik Trip employee just after midnight. The clerk said a man, later identified as Wehmeyer, had "been asking some young people weird questions and that he appeared intoxicated."

Some 18-year-olds and a 21-year-old told Rasmussen that Wehmeyer talked to them, asked where the bars were and if parties were going on. Two 18-year-old men said Wehmeyer asked if they wanted to party with him, saying to one that it was his birthday. (Wehmeyer's birthday was the day before.)

Rasmussen talked to Wehmeyer, asking him how much he'd had to drink, and Wehmeyer "admitted he had too many to be driving," the report said.

"Wehmeyer begged me to escort him back to his camper at Forestville State Park," the report continued. "Wehmeyer stated he cannot get in trouble because he is a Catholic priest and way too many people depend on him."

Wehmeyer said he'd poured his drink out the window when he saw the deputy. He said he'd brought it from the campground with him.

Wehmeyer's blood-alcohol concentration was 0.12. The legal limit to drive is 0.08.

Wehmeyer reported that he was camping with his friend, another priest. The deputy could not find the friend when he went to the campsite to notify him that he could pick up Wehmeyer at the jail.

Wehmeyer pleaded guilty to the DWI on Oct. 27, 2009. He was sentenced to 90 days in jail, but was told to serve four days on electronic-home monitoring. He was put on two years supervised probation.

Mara H. Gottfried can be reached at 651-228-5262.