Another Philadelphia Priest Facing Sexual Assault Charges
By Tom MacDonald
Newsworks
July 27, 2012

http://www.newsworks.org/index.php/local//item/42090-27tmpriest/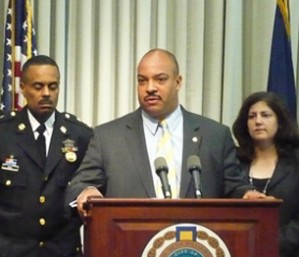 Philadelphia District Attorney Seth Williams. (NewsWorks, file)



A former Philadelphia Archdiocese priest is facing charges that he sexually assaulted one of his altar boys.

Captain John Darby of Philadelphia's Special Victims Unit said the now 25-year-old came forward to police recently and reported that former parish priest Andrew McCormick abused him in 1997. Darby said the boy was just 10 years old then. McCormick was working at St. John Cantius parish in the Bridesburg neighborhood.

According to Darby, the victim was a St. John Cantius parishoner, a student there and an altar boy and had contact with McCormick in those capacities. The sexual contact happened inside the rectory, he said.

District Attorney Seth Williams says he wants victims of abuse to feel comfortable calling the police.

"He was able to do what sadly so many other victims of sexual abuse have not been able to do, to come forward and tell the police," Williams said. "As we have learned over the years it is extremely difficult to admit the assault happened and then to actually report it to law enforcement."

Williams says he thinks there are other victims who have yet to report abuse.

The Philadelphia Archdiocese says McCormick was put on administrative leave in March 2011. Since leaving St.John Cantius in 2000, McCormick served at Saint Bede the Venerable Parish in Holland (Bucks County) and Sacred Heart Parish in Swedesburg (Montgomery County).