Merryfields Suit against Gb Catholic Diocese Won't Be Dismissed
WTAQ
August 2, 2012

http://wtaq.com/news/articles/2012/aug/02/merryfields-suit-against-gb-catholic-diocese-wont-be-dismissed/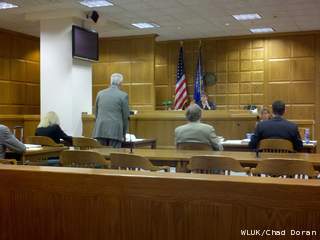 Merryfields suit against GB Catholic Diocese won't be dismissed



An Outagamie County judge has denied another request by the Catholic Diocese of Green Bay to dismiss the lawsuit by two brothers molested by a former priest.

The Diocese asked Judge Nancy Krueger to toss the case, using the legal argument known as "laches" - that Todd and Troy Merryfield waited too long to file the suit and the resulting loss in testimony and evidence has damaged the case such that it isn't fair to try.

The Merryfields were molested by former priest John Feeney in 1978. In May, a jury made the award saying the diocese committed fraud by not telling the Merryfields about Feeney's past history of sexual abuse. But, a judge overturned the verdict, saying a juror was not truthful during the selection process, and a new trial was ordered. No new trial date has been set.

In a ruling filed late Wednesday afternoon, however, Krueger denies the Diocese's request for dismissal.

"The court finds no evidence of unreasonably delay. The Merryfields asserted that they learned of prior victims - and therefore, potential fraudulent misrepresentations - during the criminal trial of 2004. They filed this action in early January, 2008. While several key witnesses are deceased, including the bishop, witnesses involved in several key incidents or investigations were available and in some instances not called by either side. The passage of time has affected both the plantiffs and the defense," Krueger wrote.