Archdiocese Offers Comfort, Apology to Abuse Victim
Catholic Sentinel
August 27, 2012

http://www.catholicsentinel.org/main.asp?SectionID=2&SubSectionID=35&ArticleID=19083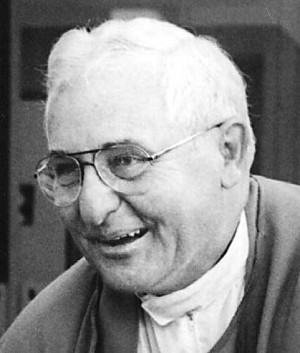 Fr. Edward Altstock



Msgr. Dennis O'Donovan, vicar general of the Archdiocese of Portland, traveled to St. John the Apostle Church here to deliver a dramatic apology from Archbishop John Vlazny.

The expression of regret was made from the pulpit at Sunday Mass. It was in response to an incident of sexual abuse that happened in the mid-1980s at the parish here by the parish priest at the time, Father Edward Altstock.

The victim, 41-year-old Carolee Horning, was abused in the mid-1980s by Father Altstock. Horning now lives in Eugene, but her family still belongs to St. John the Apostle, a small church set in the woods off Highway 101.

Father Altstock became a family friend and Horning was an altar girl. Horning told the Register Guard newspaper that her life has been harmed by the encounters with the priest, now 79, and living in Beaverton.

Horning last year filed a $14 million suit against the archdiocese. This summer, she accepted a settlement of $480,000. Included in the terms was a personal apology from the pulpit at her childhood church. Horning told the reporter that she forgives the church and wants to see problems fixed.

"Once again, I express my deep regret and sorrow to Ms. Horning, and now apologize also to her family and anyone in this faith community who was injured by Father Altstock," said the letter from Archbishop Vlazny. The archbishop said the priest "took unfair advantage of the high regard in which the family held him."

Father Altstock is a Portland native who grew up at the Madeleine Parish. He began seminary at Mount Angel at age 18 and later attended St. Edward and St. Thomas seminaries in Kenmore, Wash. He was ordained in 1959.

In addition to Reedsport, he served in Portland, Stayton, Albany, Rainier, North Bend, Astoria, Sublimity, Eugene and Molalla. He taught at Central Catholic High School in Portland from 1959-'64.